 What to do with Dundee Airport?
Well it appears our city's economic leaders are at odds when it comes to the answer.
In an interview with The Courier last week the current president of Dundee and Angus Chamber of Commerce openly questioned the relevance of the Riverside airfield.
Stressing he was speaking in a personal capacity and not on behalf of the local chamber, Unicorn Property Group boss Tim Allan said he believed the Dundee area would be better served by improved transport links to the major international air hub at Edinburgh.
The suggestion brought a strong rebuke from his predecessor and founding chamber president Gary Langlands who said air links or at least the potential to develop them were vital to a region's economic development prospects and should be promoted and pursued.
The man who served as president between Mr Langlands and Mr Allan Jim Pickett also popped his head above the parapet and said he was keen to see new routes established to Manchester and Birmingham by Flybe.
But the carrier, which operates Dundee's only current scheduled air service to London Stansted, quickly nipped that suggestion in the bud.
So far, so inconclusive.
More than two years ago in this column I called for airport operator Highlands and Islands Airways Limited (HIAL) to show they were up for the fight to save Dundee Airport.
That call came on the back of HIAL figures which showed Dundee had fallen below the Hebridean island of Benbecula in terms of passenger usage.
However, far from improving in the intervening period, the situation has actually got worse.
New figures showed Dundee welcomed 22,865 paying passengers in 2014 that's 440 a week or just 62 per day.
Let's not beat about the bush the passenger figures are woeful for a city of Dundee's size that acts as the economic heart of a region which more than 400,000 people call home.
And it is difficult to argue that turning around what is a Megabus-coach worth of passengers a day is anything but scant return on the millions of pounds of taxpayers' cash that are poured into keeping the Riverside airstrip going on an annual basis.
So who is right?
The realist in me says that Mr Allan has called this one correctly.
Let's face it, you don't need to be a brilliant accountant to come to the conclusion that the numbers at Dundee just don't stack up.
Without the very significant public support it attracts, Dundee Airport would be long gone.
A distant memory.
But I find myself more drawn to Mr Langlands' argument.
Dundee is the fourth largest city in Scotland and as a major conurbation it needs its airport.
The closure of the facility would be a backwards step and give out a signal about a lack of ambition, desire and economic opportunity to potential inward investors.
It is certainly tricky but on balance I would like to see Dundee Airport remain.
But it cannot simply be allowed to drift in the manner it has been these past years.
I would like to see HIAL, our local politicians and the Scottish Government come together to form a task force dedicated to reviving the airport's fortunes.
That process would inevitably focus on costs and, sadly, there may be some difficult decisions required to be made in the short-term.
But a full and honest review of the airport's positioning would also give the chance to explore the potential opportunities available to a facility like Dundee.
It would then be a case of drawing up a robust business case and knocking on doors to test industry reaction.
Only then will we truly know whether Dundee Airport has a viable future or not.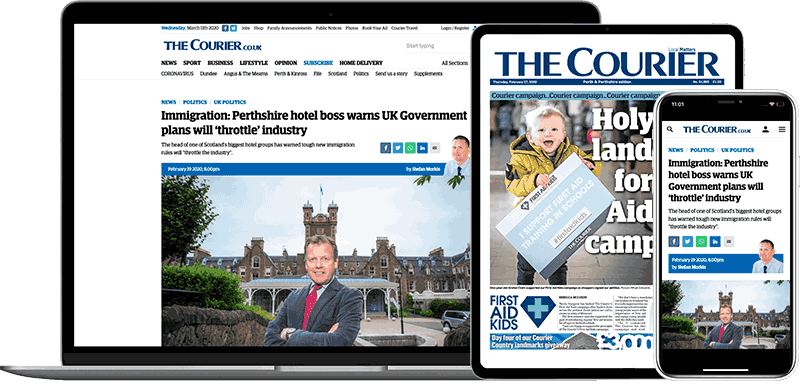 Help support quality local journalism … become a digital subscriber to The Courier
For as little as £5.99 a month you can access all of our content, including Premium articles.
Subscribe