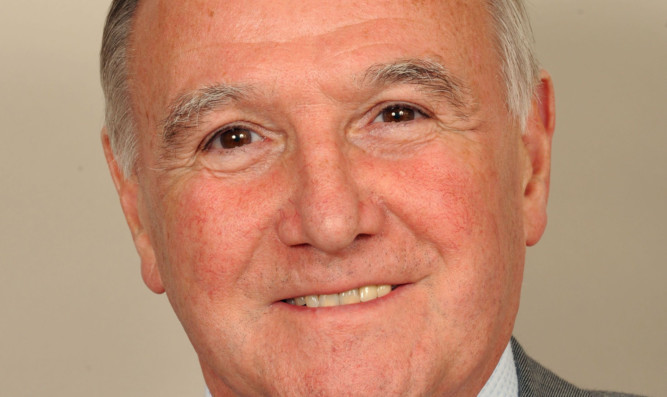 The House of Commons would be cleared out very fast if every MP, Cabinet minister and Prime Minister who told a brazen lie had to quit, a former MP has said.
Sir Malcolm Bruce made the claim as he defended former Scottish secretary Alistair Carmichael's conduct in relation to a leaked memo.
The former Liberal Democrat deputy leader accused the SNP of attempting to "extinguish all opposition" in Scotland, adding that Mr Carmichael should stay in his post to avoid seeing the SNP "bully a very good MP out of office for a mistake he has acknowledged and apologised".
Mr Carmichael, the only Scottish Lib Dem MP, is under pressure to quit after he accepted responsibility for a leaked memo which alleged that Scottish First Minister Nicola Sturgeon wanted David Cameron to win the general election.
The Orkney and Shetland MP apologised to both Ms Sturgeon and the French ambassador to the UK after a Cabinet Office investigation into the leak concluded he "could and should have stopped the sharing of the memo".
Mr Carmichael said he had not seen the document before it was published in the Telegraph but he was "aware of its content and agreed that my special adviser (Euan Roddin) should make it public".
He added that he would have resigned if he was still a government minister and has declined his ministerial severance payment.
Speaking to the BBC Radio 4 Today programme, Sir Malcolm – who stepped down as an MP at the election – said: "I'm acknowledging that if (Mr Carmichael) has said 'I didn't know about something I did know in the heated atmosphere of an election campaign' that was part of the mistake, which he has apologised for.
"My point is if you're suggesting every MP who has never quite told the truth or indeed told a brazen lie, including ministers, including Cabinet ministers, including prime ministers, we'd clear out the House of Commons very fast, I would suggest."
Asked if he was suggesting that lying in public life is widespread, Sir Malcolm replied: "No. Well, yes – I think the answer is lots of people have told lies and you know that to be perfectly true.
"The point I'm making is we should, of course, hold people to account and if people lie they should take some consequences.
"But Alistair has taken consequences. He has apologised. He's indicated had he been a minister he would resign. He's forfeited his severance pay.
"I believe it's perfectly reasonable for him to be able to say 'I must now be allowed to get on with the job I was elected to do as the Member of Parliament for Orkney and Shetland', a part of the country which needs people like Alistair Carmichael."
On the SNP, Sir Malcolm also said: "They have managed to win 56 of 59 seats in Scotland on just about half of the vote. Scotland is a divided and bruised country at the moment with just one Liberal Democrat, one Conservative and one Labour, and the SNP are quite clearly wanting to extinguish all opposition in Scotland.
"That's their objective and they will stop at nothing to do it – and their own record on mistakes and misleading of Parliament does not bear close examination."