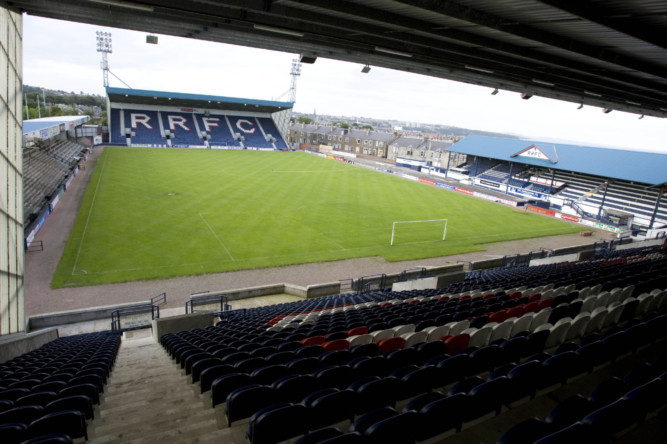 Raith Rovers are so far standing by their decision to sell away tickets directly to Rangers fans for their forthcoming home game with the Ibrox club.
Rangers were left incensed after the Kirkcaldy outfit said they would handle the sale of tickets for away fans for the February 20 fixture, rather than handing over a ticket allocation to Rangers who would then sell on to their own supporters and reimburse Raith at a later date.
That sparked suggestions that Rovers are fearing that they could be left out of pocket if the Glasgow giants' financial troubles hit home once more, and it is not the first time clubs have taken that stance.
Celtic sparked a similar row with Rangers in 2011 by demanding cash up front for an Old Firm clash, while Rovers have also had ticket cash issues with Fife rivals Dunfermline in the past.
Talks are understood to be ongoing between Rovers and Rangers over the ticketing arrangements, but Raith chief executive Eric Drysdale said yesterday that the club would make no further comment at this time over the potentially volatile issue.
As things stand, official Rangers supporters' clubs can pre-book and pre-pay blocks of tickets by contacting Rovers directly by Monday, while tickets will go on sale for away fans at Stark's Park on Tuesday and Wednesday up until 7pm on both days.
Briefs can also be booked over the phone using a credit or debit card.