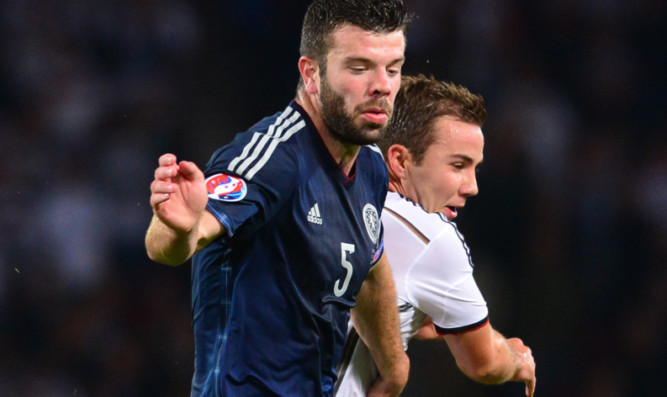 Grant Hanley has emerged with credit from his battle with two of the world's best strikers Mario Gotze and Thomas Muller.
But the life of a Scotland centre-back isn't about to get any easier, as the German duo's Bayern Munich team-mate, Robert Lewandowski, is up next.
Hanley believes he is a better centre-back after Monday night's narrow defeat to the Group D leaders than he was before it, and better equipped to cope with the threat that will be posed by the Polish superstar in the crucial Hampden clash next month.
"I will definitely improve by playing against players like that (Muller and Gotze)," the Blackburn Rovers man said.
"That's why we play football we want to test ourselves against the best. We want to mix it with them and test our ability and see how far we can get.
"I'm just thankful for this opportunity to come and play for Scotland and really challenge myself. I just want to see how far I can go."
When Gordon Strachan's squad reconvenes in a few weeks for the end of campaign Poland and Gibraltar double-header it will be in good heart, Hanley insisted.
"We'll definitely take the positives out of the Germany game and take them into the Poland game next month," he said.
"The lads should be proud of themselves.
"We were absolutely brilliant, to not just sit in. It would have been easy to do that and let Germany play their football and try to limit them, but the lads got after them and gave it a right go.
"We were playing the world champions and towards the end it looked like they were under a bit of pressure.
"To come back twice says a lot. We came in at half time and the gaffer told us we'd shown great guts to back into the game twice.
"The lads have shown great determination and bravery in every game we've played, not just with the ball but when we don't have it.
"We were under pressure at times, but the lads were trying to pass it. I can't emphasise enough how well the lads played.
"We knew right from the start that this was the toughest section.
"We won't get ahead of ourselves. We'll concentrate on the next couple of games next month and hopefully get as many points as we can and take it from there."
Hanley isn't getting caught up in all the permutations that could affect the group.
"We can only focus on our job," he pointed out. "We've got six points to play for and hopefully we can get them. Hopefully someone will do us a favour as well.
"But our main focus right now is getting our own points from the next two games.
"Games keep coming in this group and everybody tells us each of them is a must win game. That's football – when the group's as tough as it is and as tight as it is, every match seems to be a must win.
"I don't see why we can't beat Poland – especially after that performance against Germany. We should have so much pride in ourselves after playing so well.
"Hopefully if we put in another performance like that one we won't be too far off it when we play Poland next month."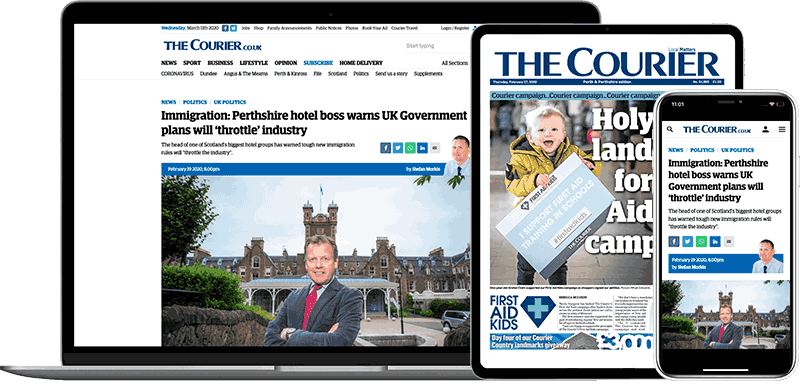 Help support quality local journalism … become a digital subscriber to The Courier
For as little as £5.99 a month you can access all of our content, including Premium articles.
Subscribe