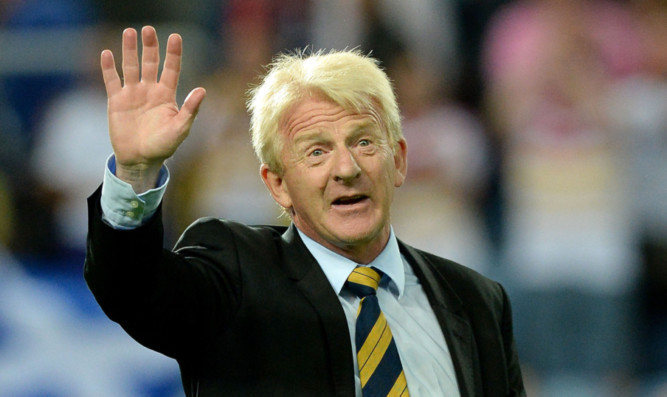 Scotland might be out of the European Championships but they finished on a "special night" according to Gordon Strachan.
A six-goal rout of Gibraltar, which featured Steven Fletcher's second hat-trick against the Group D minnows in this campaign, was as good an evening as Strachan could have hoped for given the Robert Lewandowski-inflicted despair that had overcome his team at Hampden Park just three days before.
The national coach, who is expected to confirm whether he will be staying in his job in the next few days, was a proud man as he took the Scottishplayers over to accept the applause of thousands of their fans who had flown out to the Algarve.
Strachan said: "Stuart McCall said that before the game it was a no-win situation, however we played.
"But then he said to me 'we did win'. That doesn't often happen. A team fails to qualify and thousands of fans turn up.
"They could have turned up and been negative but they were positive from the start.
"I thought it was going to be a hard game but they played with pace and professionalism and it ended up a 'win' situation.
"I've been lucky to be in stadiums with special atmospheres and it's usually winning a cup or a league, but to have one of your memorable nights in football away to Gibraltar is not something I would have expected."
Strachan claims the backing of the Tartan Army in Scotland's 6-0 drubbing of Gibraltar in Faro gave him one of the "more memorable nights" in his football career.
After failing to qualify for the 2016 Euro finals with a 2-2 draw against Poland at Hampden Park on Thursday night, the Scots had to conclude their Group D campaign against the section minnows at the Estdio Algarve.
The vast majority of the 12,401 fans inside the stadium were Scottish and they chanted the manager's name throughout the game and gave the side a huge reception after the final whistle.
Strachan said: "As I leave here the night I think I've seen a special night in terms of the bond between players and fans. So we did win.
"The players are buzzing because of the support they got. The recovery started with meeting people at Mar Hall on Friday.
"If you'd said to me then, though, that we'd have a special night like this I'd have said 'nah, it cannae happen' but it did.
"It's a one-off thing that you fail to qualify on the Thursday and people are chanting for the team on the Sunday."
He continued his praise, saying: "It was a great performance on a hard pitch, but we had 10,000 fans watching us so we had to put a performance on and I think we did so.
"We wanted to show them that we're not down out and we still wanted to go out with a fight even if there was nothing to play for.
He added: "It's been a nice week on a personal level, but obviously I wanted to qualify that was the main aim, and it's disappointing, but it was nice to get the match ball."
On his own future, he said: "We'll have a debrief now and I'll speak to people in my life on the family and management side.
"But I've got to say to you, I'm so proud to be the Scotland manager. It's a great, great job to have.
"There are disappointments along the way but there are fantastic experiences.
"It's been far, far better than I ever thought it could be.
"It's only fair that I speak to everybody involved.
"I'm still enjoying the evening because it was such an emotional night.
"I'm going to enjoy that before I think about me."
There was a special word for double hat-trick man, Steven Fletcher.
Strachan said: "There was a period when he wasn't scoring that we were winning games.
"His contribution has been fantastic throughout the campaign."
Gibraltar boss Jeff Wood claimed his players need to improve their fitness.
He said: "We started off OK, we kept the ball OK and played with a bit of
pattern, but as soon as we started getting tired it became a problem.
"Our fitness levels are not as good as they should be.
"We need to raise the bar when it comes to the fitness level.
"But I thought Scotland played very well, they have some quality players."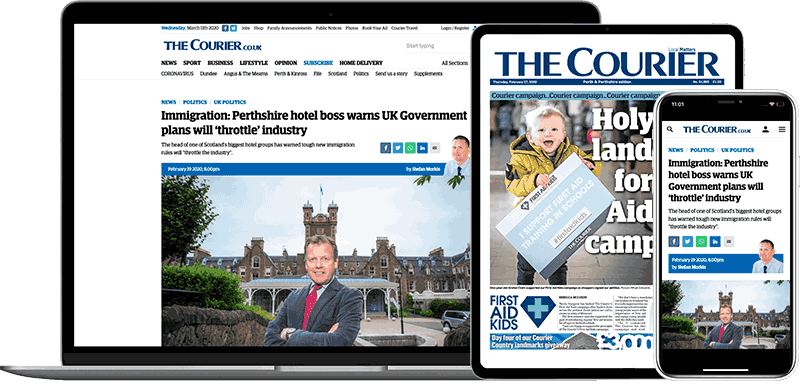 Help support quality local journalism … become a digital subscriber to The Courier
For as little as £5.99 a month you can access all of our content, including Premium articles.
Subscribe