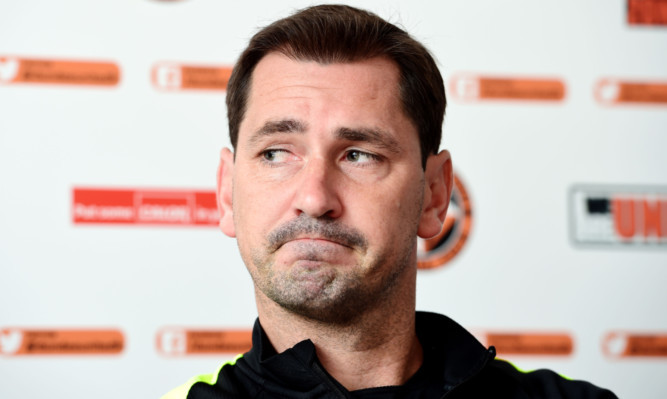 Dundee United manager Jackie McNamara has revealed how he has been made aware of the pressure on him through the concerns of others.
McNamara watched him team play well but lose to Kilmarnock on Saturday, a defeat that sent them down to second-bottom spot in the Premiership.
With only one victory so far this season, the pressure will only increase on McNamara and his team unless they can start winning games.
They have an opportunity to do that when Inverness Caley Thistle visit tomorrow and the United boss insists that it is only a matter of time before it all starts going right on the park.
Nevertheless, the heat is on and evidence of that has come from those closest to McNamara.
He said: "To be honest, pressure is always there but it's a different kind of pressure now.
"For me, I feel it more from the people around me rather than myself.
"I grew up with the pressure of having to win every game as a player.
"Being a manager is different because the spotlight is on you and I see it more in people around me and their reaction to me.
"It is just everybody – friends and family – and they say tell me they have watched the game and ask things like 'Are you OK?' and 'Is everything OK?'
"They are aware of it.
"It's football and it's life.
"It's about how you can handle it and how you come through it.
"I'm not the first manager to come under a bit of pressure or scrutiny.
"It's not nice. It's obviously a lot nicer when you are winning.
"We're not getting the results we need and I think everybody in the league has had it at one stage or another.
"This is the first time for me that it's been like this but it will make me stronger moving forward.
"I have great support around me from my staff and my family.
"There are two ways of dealing with it. You can either feel sorry for yourself or just keep doing the things you believe in and making sure you try and improve on certain wee things, that little bit extra to get us over the line."
McNamara admitted that, while as a former Celtic and Scotland player he learned to cope with demanding situations, that does not mean he can just brush off disappointments like the loss to Killie.
He said: "I don't get too carried away when we're on a good run and I try not to get too carried away the other side when things are not going the way I want.
"But I am human.
"Obviously I hurt when things don't go the way I want them to.
"But, as a player, I was a fighter and wanted to prove myself that I was good enough.
"And it's the same thing just now."
The United gaffer also revealed that the club's bad run has meant he has decided to keep some young players out of the firing line.
He said: "It's maybe not so much about shielding them but more that perhaps there's one or two who I could have introduced by now.
"But I don't feel it's the right moment.
"My philosophy is that I've still got a lot in there and I will protect them as much as I can.
"It's not just the younger ones, but the older ones as well.
"At the end of the day, I'm in charge and must make sure they go out there and prepare the best they can and give everything they can, ultimately, for the team.
"But it stops with me."
McNamara, in common with any fair observer of the Kilmarnock game, thought United did a lot right in that match.
Now he needs his players to add goals to their free-flowing build-up play when they welcome ICT to Tannadice.
He said: "I would be more concerned had we not been creating chances or playing the way we did against Kilmarnock for long spells.
"I think there are little things we can obviously improve on in terms of concentration and not giving a penalty away again.
"Even the goal we lost at the end, we needed to get on the right side of their player after it's been headed out.
"So you could say concentration needs to improve at the back but you could also say we need to be more clinical and put the ball in the back of the net when we create chances.
"Sometimes when things aren't going well, one or two players can hide but I've not see any signs of that and that's the important thing.
"If we keep doing the same things and creating, then we can't keep missing chances like that."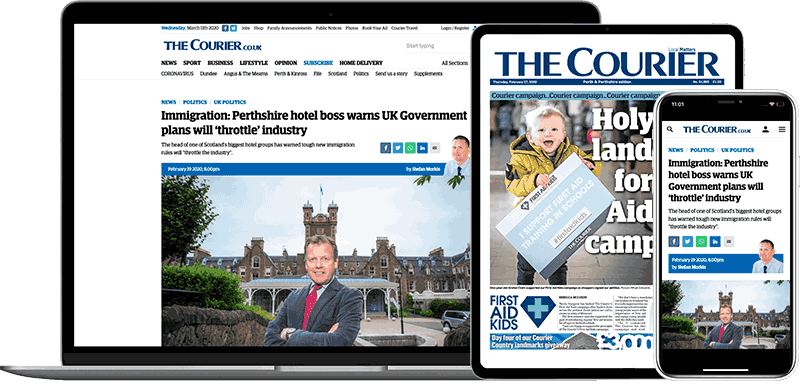 Help support quality local journalism … become a digital subscriber to The Courier
For as little as £5.99 a month you can access all of our content, including Premium articles.
Subscribe