 Realism is racing through Tannadice after new manager Mixu Paatelainen left no one in any doubt about the club's predicament.
The Finn, a formidable proposition as a striker for the Tangerines, looks like being as uncompromising as a boss following his appointment on a contract until the summer of 2018.
If there is any player on the books who thinks life will be a stroll in the park under Paatelainen then they will be in for a rude awakening.
The new Tangerines gaffer was brutally honest when asked about the team's position at the bottom of the Premiership table and he won't be messed about if there is any member of his squad "deluded" – his word – about what needs to be done to turn things around.
Asked what his main target is coming into the United job, the former Finland gaffer said: First and foremost it is to avoid a relegation battle.
"We are right in it at the moment and we are bottom.
"I don't think anyone should hide from that.
"It has been a start to the season that no one anticipated or that anyone associated with the club wanted.
"So we must make sure we avoid that situation.
"Then, of course, we want to climb up the table and do as well as we can,
"I look at the other Premiership clubs and know that every single match will be difficult. There is a tough task at hand."
Paatelainen was careful to avoid criticising his predecessor Jackie McNamara but he wasn't so easy on the players who helped bring the previous regime to an end.
He was a spectator at McNamara's penultimate match in charge, when they narrowly beat Dunfermline in the League Cup, and didn't like what he saw.
Asked for his opinion regarding United being outfought at times by opponents, Paatelainen said: "That is all attitude. That is all mental.
"I do realise that possibly there quite a few players who are great footballers and don't maybe relish the hard work and the battle out there.
"With any successful side, though, you realise they win the battles and have the desire to win one-against-ones, 50-50s and loose balls. They have a hunger to be there and have the upper hand.
"That has to be there first after that comes the finesse.
"I am critical of the players, not Jackie.
"You looked at that first half and it was the Dunfermline players who were hungry. They wanted to win the battles.
"They anticipated things before the United players. In the end the quality came through for United, which was great, but I want to see the hunger straight away.
"I mentioned that to the players when we met because I think that is the first thing that has to change.
"They have to appreciate that – they can't kid themselves on," added Paatelainen, who will have former Motherwell youth coach Gordon Young as his assistant and is lining up former Kilmarnock keeper Colin Meldrum as goalkeeping coach.
"The alarm bells are there, ringing loud.
"What more do you want to see than that they are bottom of the league?
"If somebody is deluded then they have to get a reality check and their attitude must change straight away. Then the skills that the players have will come through."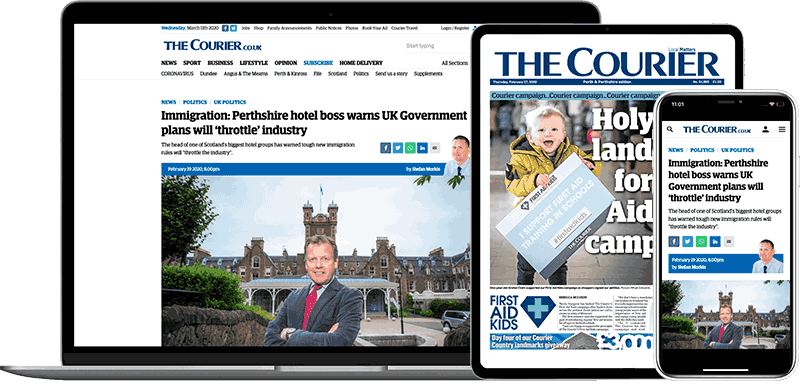 Help support quality local journalism … become a digital subscriber to The Courier
For as little as £5.99 a month you can access all of our content, including Premium articles.
Subscribe