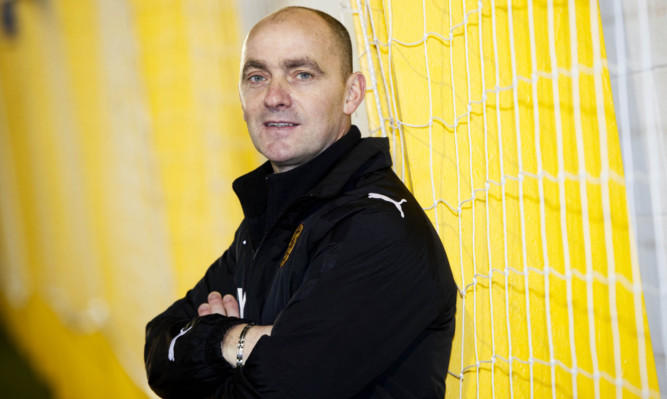 Dundee United head coach Mixu Paatelainen has revealed he wanted Gordon Young as his assistant because he is not a "yes man."
With the Tangerines requiring all the help they can get in order to move off the bottom of the Premiership, the last thing Paatelainen needs is someone who is afraid to tell it how it is.
Frank advice will be a precious commodity in the United dugout in the weeks and months ahead and Paatelainen feels he has the right guy to give him an honest opinion.
The Tangerines boss said: "Scotland is a small country and coaches tend to know each other and I have known Gordon Young for years.
"We have spoken a lot about football and we share a similar philosophy on the game.
"I want to develop players and Gordon has been involved in the youth side of things.
"I also knew he had aspirations to go to first team level and I thought he would be good for United because the chemistry is there between us.
"We get on really well but I also want a strong guy beside me.
"I have always had that in the coaches I have worked with.
"Gordon is a strong guy.
"He is not a yes man and he will speak his mind if it's different from my thinking and I value that.
"He will really have an input and not just agree with everything I say or think.
"Gordon has plenty of knowledge on the game and might ask: 'Have you thought about that Mixu?'
"You always need to be reminded of things as a manager."
The coaching team has spent the week reminding the players how they want them to play.
Paatelainen is satisfied that the advice is being absorbed.
He added: "The players have been receptive.
"We had three training sessions last week before the Hearts match and the boys were great.
"They did receive quite a lot of information and, at the end of the day, we did concentrate on defending.
"That is something we want to improve on, to make sure we are more solid.
"We can't concede two goals every match on average.
"I thought defensively we did OK on Sunday, although it was not brilliant.
"It would have been nice to have kept a clean sheet but it didn't happen."
Meanwhile, Paatelainen has been linked with former Chelsea striker Mikael Forssell.
The 34-year-old Finnish international is a free agent and well known to Paatelainen, who worked with him during his four-year spell as boss of the national side.