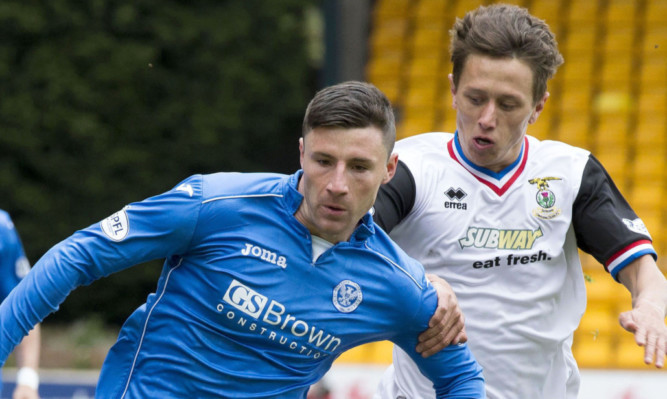 European football for the fourth season in a row is the primary goal for St Johnstone and outweighs local rivalry.
But being crowned the best team in Tayside, after spending the least of the three Premiership clubs, would be a nice bonus according to Michael O'Halloran.
"It would be a great achievement if we can finish the top team in Tayside," the Saints striker pointed out.
"It would mean a lot to the fans because it would give them good bragging rights over the summer.
"From the club's point of view it would be great as well because we have a much smaller budget than Dundee and Dundee United.
"So it would be nice to finish above the pair of them and I think that would be an achievement.
"It has been incredible that a club with our budget has managed to get into Europe three years in a row.
"That says a lot about the gaffer and the players here because we like being the underdog and proving people wrong.
"That's a big motivation for us.
"It's definitely there for us to achieve it again this season but we need to get a good result against United first before looking ahead."
O'Halloran revealed there's a must-win mentality in the Saints camp going into today's Tayside derby, even though a draw would keep the two sides tied on the same points total.
He said: "If we're going to get fourth place then we really have to beat United this weekend.
"Europe is a big incentive for us, we've enjoyed it the last few years.
"The aim was to get into the top six but once we made sure of that the target then becomes to finish as high as possible.
"We felt we could have won last weekend so it was disappointing not to have got the three points.
"But we didn't lose so we're still on a decent run and are looking forward to the Dundee United game.
"The lads are still positive we can still get the European place.
"We won't have Brian Graham this weekend since he can't play against Dundee United and that's a shame because he's been banging the goals in lately.
"But we have beaten them before and hopefully we'll be able to do it again
"The rest of the lads will have to step up scoring goals."
If O'Halloran and his Saints team-mates have got the secret to beating Dundee United (and recent results would suggest they do), he wasn't about to divulge it ahead of the biggest game between the two sides since last year's Scottish Cup final.
"We have done well against them last season and this season too," he said.
"I don't know why that is, exactly, but we're confident when we play them and maybe it's in the back of their minds.
"Obviously the final was the big game of last season and although that was a year ago it's maybe still there for them.
"If they'd beaten us that day we'd still be feeling bad about it.
"But, if anything, it will make United even more determined to beat us this time.
"We're just professional and will go out to try to play our own game, the matches we've had in the past won't count for anything from our point of view."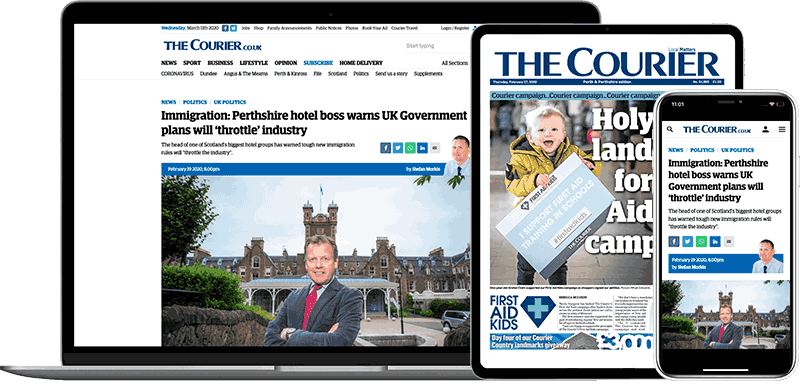 Help support quality local journalism … become a digital subscriber to The Courier
For as little as £5.99 a month you can access all of our content, including Premium articles.
Subscribe