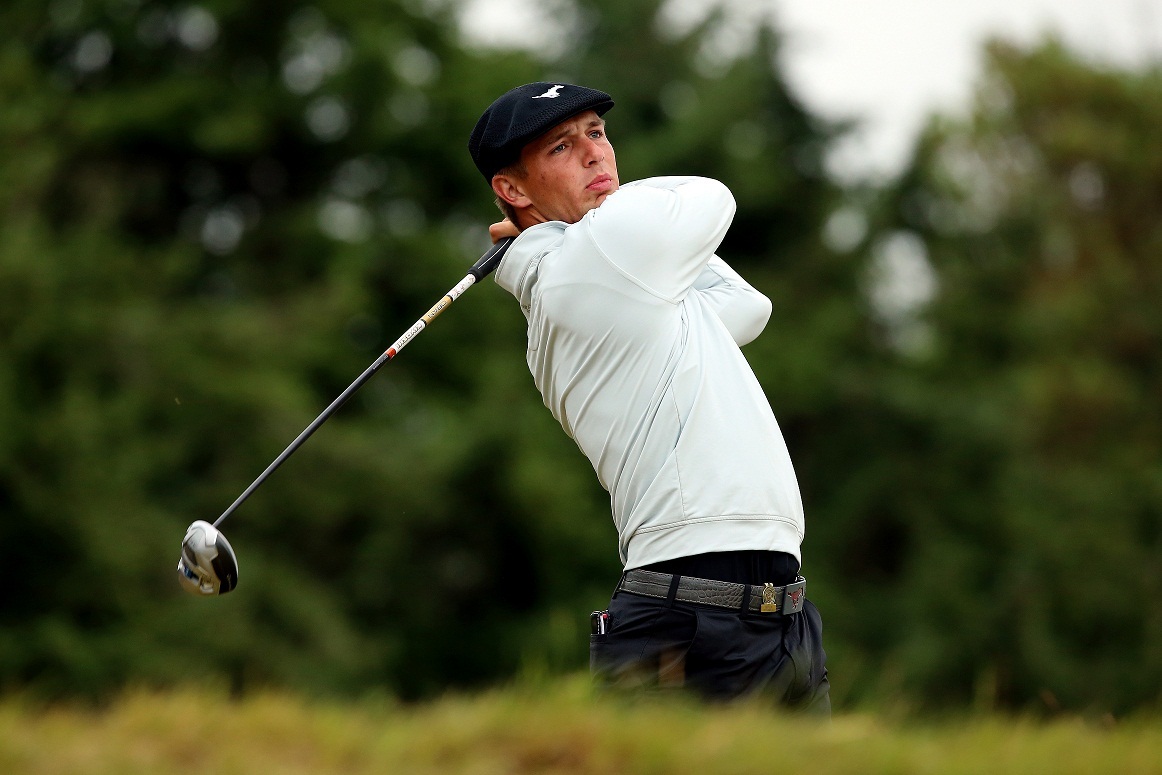 I'm guessing most people reading this mentally switched off in physics at school. Bryson DeChambeau certainly didn't.
The 21-year-old Californian certainly has the calibre to become a quality professional golfer, once he's done with his studies and amateur golf, including this weekend's Walker Cup; he's already part of an elite group that includes Jack Nicklaus, Tiger Woods and Phil Mickelson.
But it doesn't seem he's content with that. He's a physics major at Southern Methodist University in Texas, and is intent on applying the theories to his golf, in ways which might actually change the way the game is approached.
DeChambeau has already made a stir by winning both the US Amateur and the NCAA Championship the national title in college golf this year. That's the company he's keeping with Jack, Tiger, Phil and Ryan Moore, the only five to do it.
He also stands out from the crowd of uniformed US college players in polo-shirt and chinos by wearing a Ben Hogan-style flat white cap although only on championship days, he says.
But what's really surprising about DeChambeau is the way he's challenging some golfing norms by applying his considerable IQ to them; for example, playing every iron (and maybe every club in future) at the same length.
"It came out about four years ago," he recalled. "I was talking to my coach trying to figure out a way to maybe make it a little bit easier to hit the golf ball.
"I said, why can't the irons be the same length? And for that matter of fact, why couldn't the driver, 3-wood and hybrid be the same length?
"Those are still in the works, but we've done the irons and they work perfectly."
DeChambeau was driven by not wanting to change his plane swing for every club, and calculated by changing the mass of the clubhead he could have the same effect with each club the same length.
Everything was made from the base of a 7-iron; so for example clubhead weight was removed for the wedge, and added to a three-iron.
Not content with that, Bryson has also worked out a way to give himself the most advantageous golf ball available to him.
"About four golf balls out of a dozen, I won't play," he said. "For the average golfer and most people, they're completely fine but for me one yard could mean going into the bunker compared to the fairway, and I value that quite highly."
He weeds out the rogue, "unbalanced" balls by spinning them in a solution of Epson Salts. If they spin true, without moving, they're in the bag. If they "wobble" in any direction, they're unbalanced and rejected.
"It shows if the centre of gravity isn't exactly in the middle of the golf ball, or whether it's just a bit off," he explained. "I'll still practise with them. But for me to have that little bit of an advantage may be the deciding factor in winning a match."
DeChambeau has never played a links course before coming to Royal Lytham with the US team, but given the way he applies his mind, it shouldn't be too much of a problem
"This golf course, you get in the bunkers, it's a little demanding. Obviously that will penalise you a lot," he said. "But if you're able to hit it in the fairway, you can strike this golf course and maybe shoot a few under par. If you get into the bunkers, you have no chance."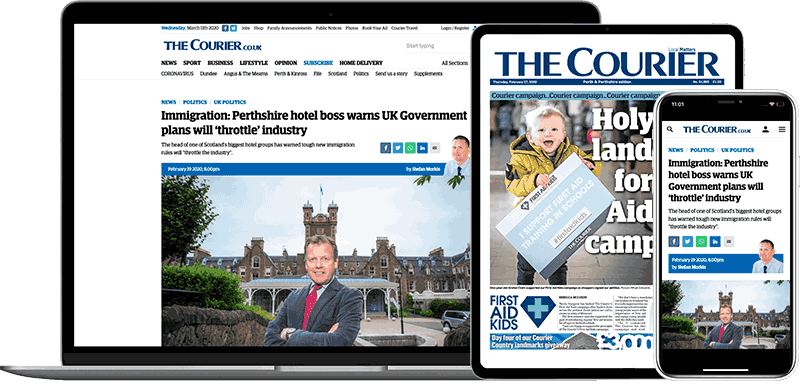 Help support quality local journalism … become a digital subscriber to The Courier
For as little as £5.99 a month you can access all of our content, including Premium articles.
Subscribe