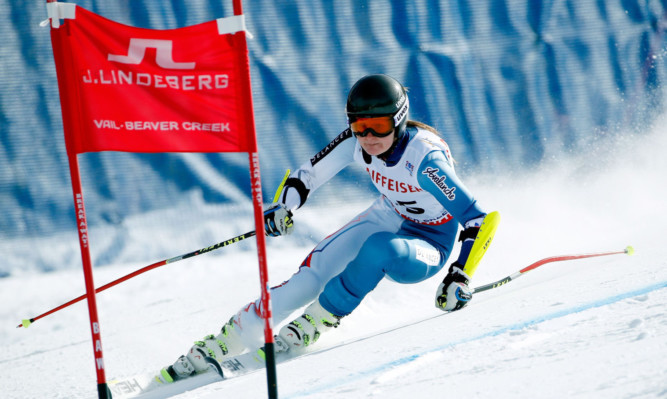 Breaking your back might be perceived as the furthest thing from ideal preparation, but Perthshire's Charlie Guest believes it could actually prove to be a blessing in disguise ahead of the Delancey British National Alpine Ski Championships next week.
Back in November Guest suffered a fractured vertebrae after landing on a boulder and spent eight hours on a spinal board as she travelled 155 miles to a hospital in Ostersund, Sweden.
However she recovered in time to be called up by Great Britain for the World Ski Championships in America, and the 21-year-old went on to finish 32nd in the slalom and 43rd in the giant slalom.
Next up for Guest will be a trip to Tignes on Sunday for the Delancey British National Alpine Ski Championships where she will hope to retain both her slalom and giant slalom titles.
And while her build-up to the event could have been smoother, the former Strathallan School pupil is not about to use her accident as an excuse.
"My back is much better now and I have fully recovered from the accident and everything is healed which is great," she said.
"It hasn't really affected my skiing too much and I actually think it might prove to be an important thing to have happen in the long run.
"I used to be really stressed out about every little detail but now that all this has happened it has taken me this long to realise just how much I love it and how lucky I am to do something I really enjoy.
"So I am no longer stressed about every little thing and I now go out and enjoy my skiing much more and this has helped me get some really good results.
"I saw that at the World Championships and I was really pleased with how I did there and hopefully I can carry this over to Tignes."
Despite arriving in Tignes as the defending slalom and giant slalom champion, Guest knows holding on to both crowns is easier said than done.
Rival Cara Brown ended last year's champion with 20 titles to her name including overall ladies champion and Guest is keeping a close eye on her this year too.
"I love the British Championships, it is always great to have everyone together and going up against each other," she added.
"I obviously really enjoyed last year winning the two titles but this year I think it will be really hard to repeat that because there are some really good skiers around, girls like Cara who have been doing really well of late.
"I am going to do all I can to end up on top again but I am not taking anything for granted that's for sure."
* As principal sponsor of British Ski and Snowboard, Delancey is proud to be able to provide British Athletes with the support and training they require to continue to be a real force in winter sports on a world stage. Follow @teambss or visit www.teambss.org.uk and www.delancey.com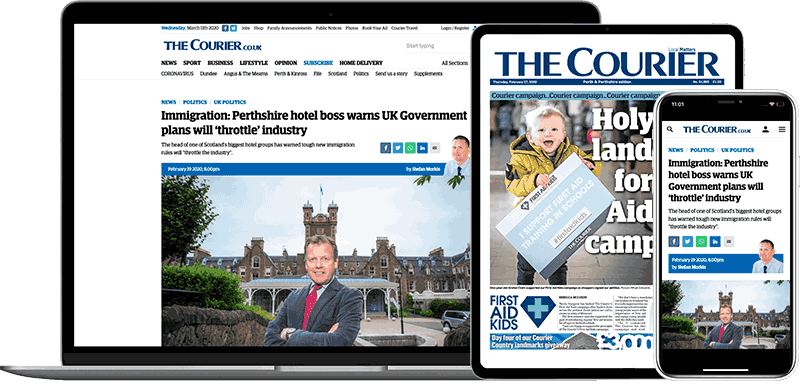 Help support quality local journalism … become a digital subscriber to The Courier
For as little as £5.99 a month you can access all of our content, including Premium articles.
Subscribe