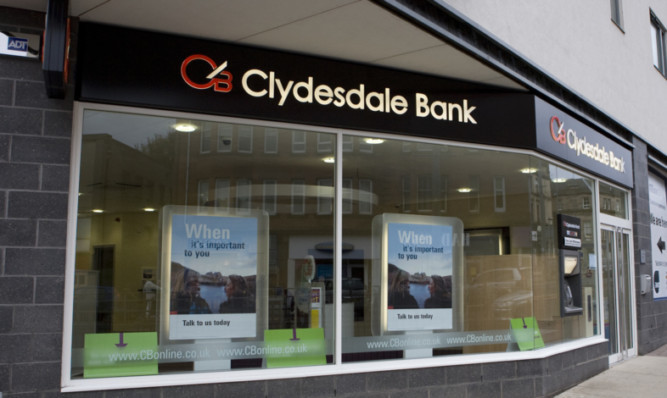 National Australia Bank's £2 billion flotation of Clydesdale Bank is to move ahead with a share sale set for February next year.
Clydesdale, which also owns Yorkshire Bank, is being renamed CYGB plc for the flotation.
The Melbourne-based parent will float 25% of Clydesdale as it unloads its unprofitable UK subsidiary and refocuses on operations in Australia and New Zealand.
Clydesdale, with Yorkshire Bank, is to be demerged through a flotation in the London Stock Exchange.
National Australia Bank (Nab) shareholders stand to get one security in Clydesdale for every four Nab shares.
That would leave them owning 75% of the UK business with the remaining 25% put up for sale in the float by IPO (initial public offer) to institutional investors.
Clydesdale will have a primary listing on the London Stock Exchange and a listing of Chess Depositary Interests (CDIs) on the Australian share market.
Eligible Nab shareholders can choose between Clydesdale shares and CDIs but will retain their existing Nab shares.
Nab shareholders meet next month to vote on a scheme of arrangement for the proposed demerger.
Shareholders will also consider a proposed capital reduction of Nab shares as part of the demerger of Clydesdale Bank.
Subject to court, shareholder and regulatory approval, the demerger is expected to be completed in early February next year.
Nab chairman Michael Chaney said: "The Nab board considers the demerger, in conjunction with the opportunity to undertake the IPO, is the best exit option and is likely to enhance value for Nab shareholders over the long term."
David Duffy, Clydesdale's chief executive officer, said: "This is another important step towards becoming independent for our Clydesdale and Yorkshire Bank brands.
"We will be able to shape our own strategy, build a better bank for our customers, and deliver long-term and sustainable growth for our shareholders.
"We already have a strong customer franchise and now we have a great opportunity to challenge the market with enhanced products and outstanding customer service."