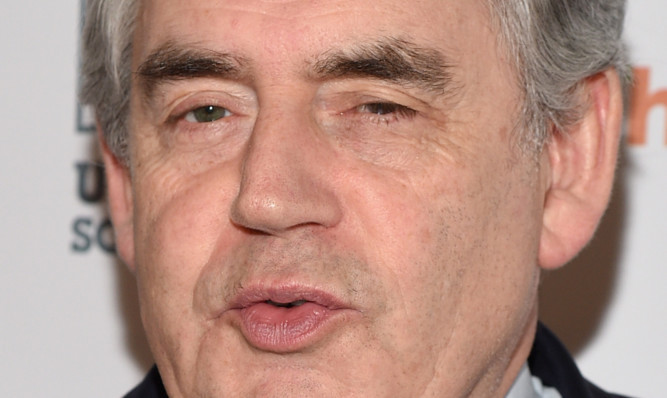 Former prime minister Gordon Brown has taken on a job at a global investment firm.
The ex-Labour leader will advise Pimco on economic and political issues, the company announced.
Mr Brown is expected to attend several meetings a year at the company's Newport Beach office in California as well as an annual forum to discuss the global economic outlook.
The former premier announced last year that he was bowing out of Westminster politics at the May election and would instead focus on charity work and his role as a United Nations envoy.
In his new role, he will join four other economic experts on the global advisory board – Ben Bernanke, former US federal reserve chairman, Jean-Claude Trichet, former president of the European Central Bank, Anne-Marie Slaughter, former director of policy planning for the US State Department, and Ng Kok Song, former chief investment officer of the Government of Singapore Investment Corporation.
Dan Ivascyn, Pimco's group chief investment officer, said: "The global advisory board is an unrivalled team of macroeconomic thinkers and former policy makers, whose insights into the intersection of policy and financial markets will be a valuable input to our investment process."
A spokesman for Mr Brown said: "Mr Brown is looking forward to discussing economic events and trends again with Ben Bernanke, Jean-Claude Trichet, Anne-Marie Slaughter and others."
The spokesman added: "Any money goes to the office of Gordon and Sarah Brown to support their charitable and public service work. Mr Brown does not receive a penny."