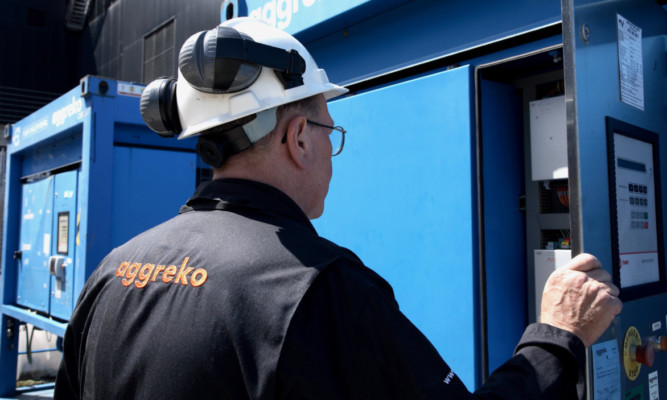 Shares in Scottish-headquartered temporary power supplier Aggreko leapt early yesterday despite the firm warning on future earnings as it revealed a drop in full-year profits.
The Glasgow-based group, which has supplied power units to major global events including the Olympics and World Cup, reported a 13% drop in pre-tax profits before exceptional items to £252 million for the 12 months to December 31.
Revenues were marginally lower at £1.56 billion but the firm maintained its full-year dividend at 27.12p, the same level as it declared in 2014.
The group said its performance had been impacted by the low oil price, the extension of a contract in Bangladesh and slow payments but said the outcome was in line with expectations set out at the half year.
Looking ahead this year, the firm said that due to the timing of contracts it expected a reduction in first-half profits.
CEO Chris Weston said Aggreko had ended 2015 with a strong balance sheet.
"We have also maintained the full-year dividend in line with last year, reflecting our continued confidence in the strength and prospects of the business which provides a much needed service to our customers," he said.
"As we enter 2016 I am encouraged by the prospect pipeline we are seeing and pleased by the progress we are making with our business priorities."
Shares in Aggreko ended the trading session on Thursday up 112.50 at 1,008.00.