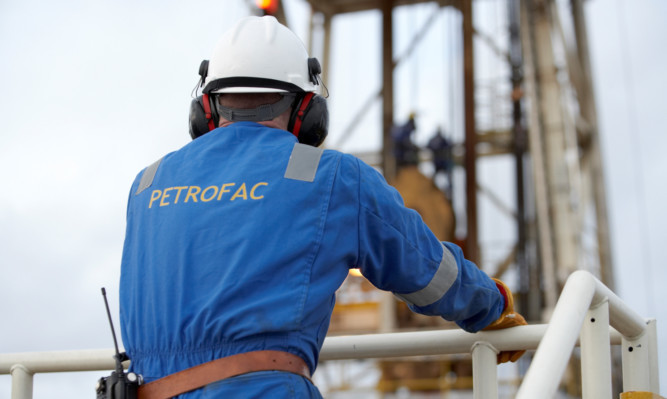 Global oilfield services company Petrofac swung from a $136 million net profit to a $133m net loss in the first six months after meeting greater costs for a major project off the Shetland Islands.
The change from a profit of £86.16m to a loss of £84.26m was partly due to around $43m (£30m) of additional costs for the Laggan-Tormore project.
Approximately 125km north-west of the Shetland Islands, the Laggan and Tormore fields being developed by TOTAL, Dong and SSE are said to be the future of the UK oil and gas industry.
An estimated 17% of the remaining UK oil and gas reserves are west of Shetland, and Laggan-Tormore is crucial to production.
There could be as many as 2,700 people employed on the site at its peak and it will cost an estimated £3.5 billion to develop.
Petrofac's net profit fell by 4% to $130m (£82.3m) before factoring in losses of $263m (£166.7m) in the year to date, causing the $133m loss in the first half of 2015.
With the extra costs of Laggan-Tormore, Petrofac expects to make net profits before exceptional and other items of around $200m (£126.6m).
Petrofac predicted in February that based on an average oil price of $60 a barrel, profits would be around $460m.
Brent crude fell as low as $38.24 a barrel on Monday but rose to $43.30 on Tuesday night.
Shares in Petrofac closed up 36p at 766 pence on Tuesday.
The group said the rest of its portfolio remained in good shape with a healthy pipeline of bidding opportunities.
Revenues had grown by 25% to $3.2bn in the half year.
The engineering, construction, operations and maintenance (ECOM) division had $6bn worth of new orders in the Middle East and Africa, and clients were continuing to invest in large strategic projects.
The Channel Islands-based group has a workforce of almost 20,000 and operates in 29 countries round the world.
Group chief executive Ayman Asfari said: "Against the backdrop of a challenging environment for the industry, we are in a strong position."
He added: "We continue to drive operational efficiencies to maintain our cost-competitiveness and we are working with our clients to address cost pressures and generate value for them whilst protecting our margins."