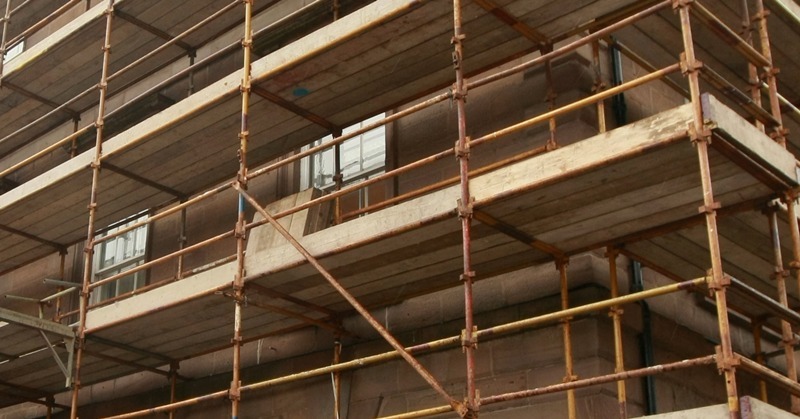 The hard times for Dundee's construction industry could continue for another two years, according to a local industry body.
Tayside Construction Forum (TCF), re-established in the summer with the aim of promoting and supporting the area's building firms, told The Courier the sector remains under "severe pressure."
Massive cuts in public spending at government level and reluctance from the banks to lend are seen as the main contributing factors.
However, TCF chairman Neil Simpson says the city's contractors have a bright future.
"It is important to highlight that it is not all doom and gloom," said Mr Simpson, a partner at Wellwood Leslie Architects in Broughty Ferry.
"A number of positive developments are planned for the city over the coming years including the new V&A, the Allan Street swimming pool and waterfront development."
However, before local builders can benefit from these multi-million pound projects, they must ensure their own survival in an increasingly competitive marketplace made more difficult by larger firms, from outwith the area, reducing prices to secure contracts.
Mr Simpson says there is no exact science in knowing when the industry will bounce back.
"The recovery will depend on two main points. Firstly, how long the local and national government continue to reduce spending because of the way the Scottish economy is, we are quite exposed to these changes and, secondly, the private side is under pressure because the banks are not enthusiastic about lending for property builds."
He said another issue is the level of bureaucracy when it comes to securing many new jobs.
Government departments and organisations that are financed mainly by the public sector are required to use a pre-qualification questionnaire when allocating contracts.
The process is lengthy and expensive.
Former TCF chairman Ken Laing, director of contract services at Dundee City Council, says the council can help local fir ms negotiate this step.
"We want to make sure that small contractors are getting guidance about how to go about filling these forms in, and that will certainly help matters," he said.
The TCF has a number of events planned over the coming year designed to offer advice to its members.
For more details on this visit www.scocon.org.