 Nearly two-thirds of smaller businesses don't know about new VAT rules which come in on January 1, a survey by accountants KPMG suggests.
Three-quarters of businesses affected by them said they planned to raise prices in response, and businesses may restrict certain sales into some EU countries.
The new European VAT rules will affect the supply of telecoms, broadcasting and electronic services.
VAT will no longer be charged and accounted for based on where the business supplier is established, but according to the EU country where the customer belongs.
The KPMG survey looked at more than 150 affected businesses. It suggested while larger companies are very much aware of the upcoming changes, more than 60% of smaller ones are not, and are unaware of penalties associated with non-compliance.
Passing on the costs of compliance would result in a price increase of up to 11% for affected services.
Clare McColl of KPMG in Scotland said: "There remain a significant number of affected businesses that are not aware of the 2015 VAT changes."
She believed the UK economy should benefit by around £300 million as the VAT collected from UK customers will belong to the UK Treasury.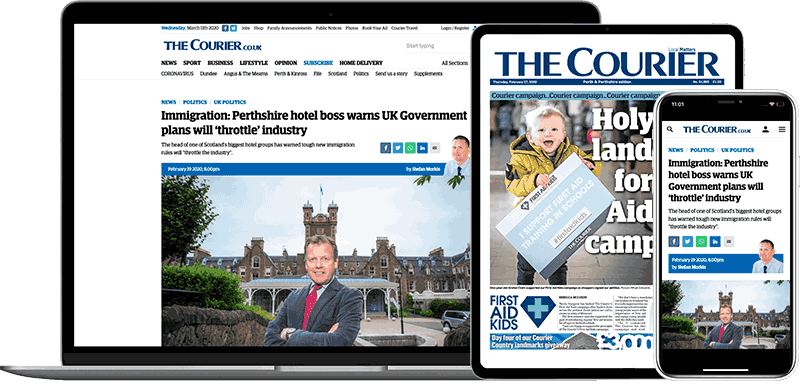 Help support quality local journalism … become a digital subscriber to The Courier
For as little as £5.99 a month you can access all of our content, including Premium articles.
Subscribe