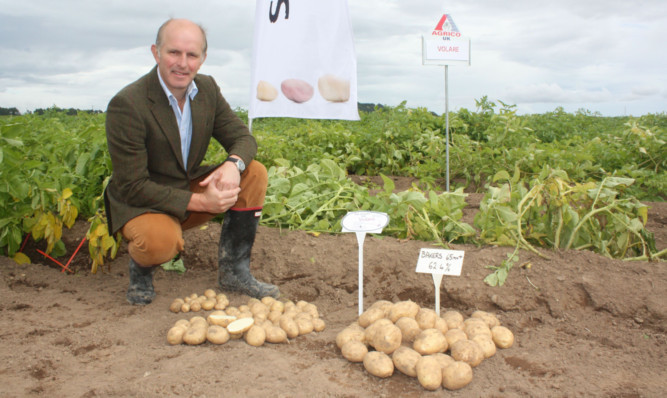 Companies in Angus and Fife are among the winners in the latest Interface Food & Drink Innovation competition.
A total of £110,000 has been awarded to three industry projects to drive research and innovation in Scotland's food and drink sector.
Agrico and Hatton of Ogilvy Farms based in Forfar are working with Edinburgh Napier University's Biofuel Research Centre to develop a process of using reject potatoes for the production of high value commodity chemicals and biofuels as well as to map the supply chain of waste potatoes.
Meanwhile, Lobster Pod of Dalgety Bay will work with researchers at Stirling and Glasgow universities and DR Collins & Son to evaluate the potential of its innovative shellfish transportation system designed to cut mortality rates in transit.
The third recipient is Glasgow-based Insignia Technologies.
Helen Pratt, national coordinator for Interface Food & Drink, said: "Innovation is the lifeblood of the industry. We believe that by getting industry and academia to collaborate, we can achieve exciting advances that will keep Scotland at the forefront of the sector."
Scotland's food and drink industry employs 360,000 people and is worth £14 billion annually.