 The downturn in the Russian economy and sanctions imposed following the annexing of Ukraine are hitting Scottish manufactured exports.
However, industry body Scottish Engineering's (SE) latest review found the sector had bounced back in the fourth quarter of this year after its "drive out of recession" suffered an "interruption" in the previous three-month period.
The survey which collated responses from around a third of SE's 400-strong membership base found the domestic market in the UK had returned to a "healthy situation" in the latest period, with 68% of respondents either maintaining or growing their order books.
Overall, 40% of firms reported an improvement in orders derived from both the UK and overseas in the quarter, with small firms enjoying the strongest uplift.
On a sectoral basis the survey found strong demand for machine shop services and mechanical equipment, but things were slower in the electronics sector and for fabricators and metal manufacturers.
Generally, employee numbers improved in the period but firms indicated the market would settle somewhat in the months ahead.
Chief executive Bryan Buchan welcomed the improvements in the domestic market, where the majority of members sell their wares.
However, he said problems in the eurozone, where the likes of Germany and France are toiling economically, meant "all is not rosy in our garden".
Mr Buchan also said turmoil in the Russian economy, exacerbated by sanctions imposed on the state as a result of the conflict in Ukraine, was causing problems for a significant number of Scottish companies with export links to the country.
"I have heard directly of the effect on the surprisingly significant number of our members who export to Russia," he added.
He added that the US now appears to be well into robust recovery, with the latest GDP growth forecast at greater than 3%.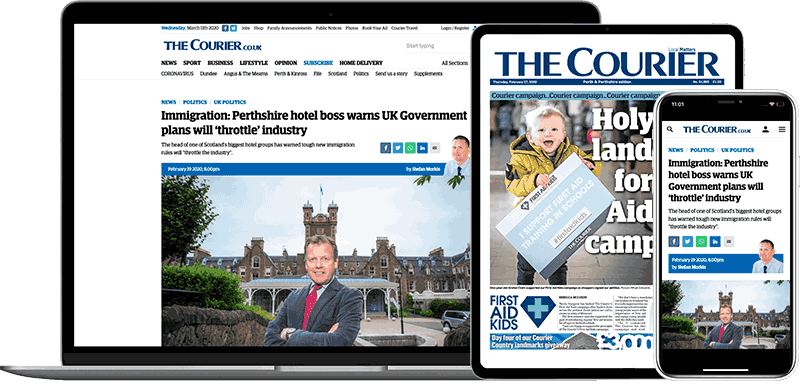 Help support quality local journalism … become a digital subscriber to The Courier
For as little as £5.99 a month you can access all of our content, including Premium articles.
Subscribe