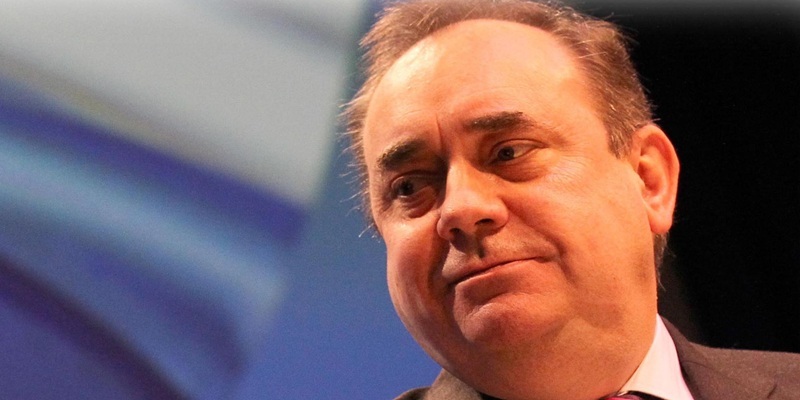 Scotland's business group has said the SNP Scottish Government's pursuit of independence has wasted public money and damaged the economy.
In an unprecedented attack on the Holyrood administration, Iain McMillan, the chairman of the Confederation of British Industry Scotland, said that Scotland's political leaders must show strong leadership over the next 12 months to rebuild the country's economy.
Although he said the SNP has had some "undoubted public policy successes" since it came to power in 2007, such as freezing council tax, support for renewable energy and the introduction of the Curriculum for Excellence in schools, Mr McMillan's criticisms were far more severe.
He said, "These achievements have been eclipsed by too many policies that are likely to hinder business and the economy and for which the Scottish Government deserves to be sharply criticised.
"For example, expending energy and taxpayers' money on a National Conversation, principally about seceding from the United Kingdom a conversation that the Scottish Parliament did not vote for and a future outside the UK that a majority of Scots do not want."
He also criticised the government for cancelling the Edinburgh and Glasgow airport rail links and ruling out the construction of any new nuclear power stations.
Mr McMillan said, "In 2011, Scotland's politicians must give Scotland strong leadership and build a sound economy for the future.
"In this election year, there will be temptations on the part of our politicians to avoid tough decisions and court popularity. But real leadership is about doing the right things for Scotland at the right time and explaining why they are necessary."
He added that politicians must adopt policies that will deliver a sound business environment and strong economic growth.
However, First Minister Alex Salmond robustly defended the government's economic record.'Revolution'A spokesman for Mr Salmond said, "We welcome the CBI's support for pro-business policies introduced by the Scottish Government but most smaller and medium-sized businesses will be astounded that Mr McMillan does not credit this administration for introducing the small business bonus, which has reduced or totally scrapped business rates for thousands of firms, with an average annual saving of £1400, making it the most generous rates relief scheme in the UK.
"It also ill behoves a member of the Calman Commission to criticise the costs of the National Conversation, when Calman costs taxpayers more than the National Conversation only to come up with proposals which threaten to leave Scotland worse off."
He added, "This SNP Government is making the tough choices needed in the face of unprecedented Westminster cuts, two-thirds of which are Labour's legacy and the remaining third imposed by the Tory-Lib Dem coalition however we are continuing to invest heavily in Scotland's infrastructure, but without ruinously expensive PFI schemes.
"This government is also pressing ahead with Scotland's green energy revolution, and the latest figures show we are well on track to surpass our interim target of 31% of electricity consumption from renewable sources in 2011.
"Scotland's huge renewables potential means we do not need dangerous, dirty and costly new nuclear power stations."
But Conservative finance spokesman Derek Brownlee MSP said, "The lesson from this session of parliament is clear where the SNP has taken action to help taxpayers and employers it has been because the Scottish Conservatives forced them to, in areas like business rate cuts for small firms and this year's council tax freeze.
"Where the SNP side with Labour, such as refusing to make savings in areas like Scottish Water, taxpayers all pay the price."
Scottish Labour leader Iain Gray said, "This is a huge slap in the face for the SNP Government from one of Scotland's leading business organisations."
He added, "The CBI are also right to criticise the SNP's obsession with independence and the so-called National Conversation that has cost the taxpayer dearly in terms of both public money and wasted civil service time on a referendum that Scots don't want and Mr Salmond finally ran away from."