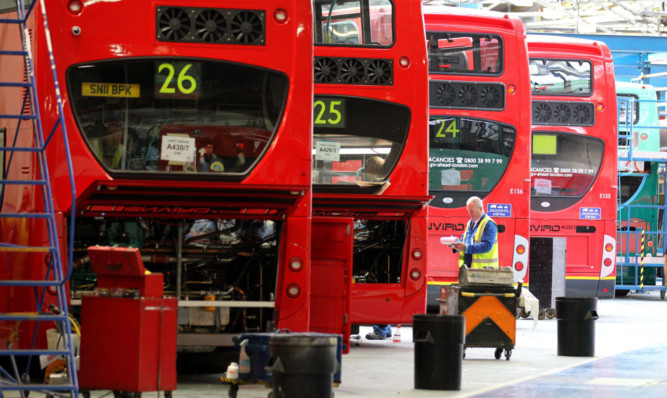 Scottish bus-maker Alexander Dennis is setting off for another "strong performance" this year after an impressive £14.4 million profits swing.
The Falkirk company arrived at a pre-tax profit of £13.2m last year after a £1.2m loss the previous year.
Chief executive Colin Robertson, in his strategic report composed before Thursday's general election, said it was unclear what impact the ballot would have for UK transport policy.
He continued: "We anticipate a strong performance this year. In 2015 we will see a return to top-line growth driven by our international business.
"In particular the Hong Kong market is currently very strong and our commitment to invest and develop a broader range of products and international markets will help continue to fuel this growth."
The 2014 performance will heighten buyer interest in Dennis following reports that Sir Brian Souter, whose HGT Investments has a near 58% stake, is to put the company on the market for £300m.
He is said to have started talks with investment banks including HSBC about Dennis, which has more than 2,000 staff and operations in Hong Kong, New Zealand, Australia and Singapore.
Dennis said yesterday the reports were "speculation," and the company was focusing on its impressive return to health from the brink of insolvency.
Turnover had trebled in eight years to more than £500m, and business was projected to grow by up to 15% this year
Mr Robertson said the UK remains the bedrock of the company's business, but 2014 was tougher than previous years.
Demand was down 10% but Dennis held its market share with sales up 1%.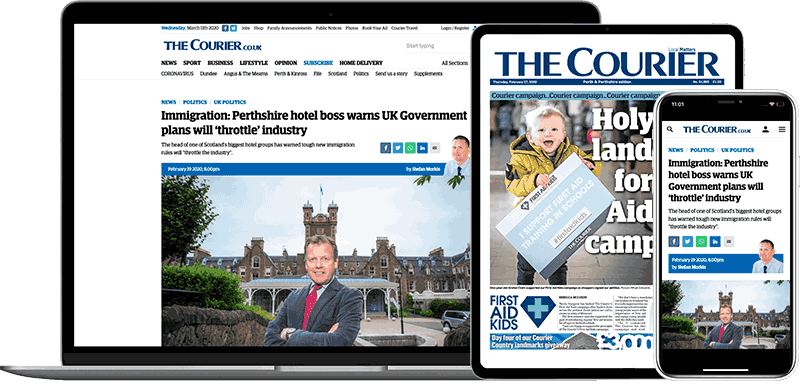 Help support quality local journalism … become a digital subscriber to The Courier
For as little as £5.99 a month you can access all of our content, including Premium articles.
Subscribe