 Britain's third biggest homebuilder, Taylor Wimpey, is building more homes than at any time in the last six years.
Total home completions increased by 7% to 13,341 homes last year.
Almost 20% of those were classified as affordable homes.
The average price for a Taylor Wimpey house increased to £254,000 from £234,000 in 2014, a rise of 9%.
There were improvements in the Spanish market, where Taylor Wimpey completed 251 homes last year with an average sales price of £236,000.
In a trading statement ahead of its full-year results on March 1, the firm said it was confident of achieving increased returns to its shareholders.
Chief executive Pete Redfern said: "We have delivered a strong trading performance in 2015 in a positive housing market.
"We are building more homes than at any point in the last six years and delivering a record operating profit margin of over 20%.
"We are confident that the principles we are operating to will deliver long-term sustainable value across the housing cycle.
"We remain focused on working with communities and our customers, suppliers and employees to drive continual improvement in the quality and consistency of our operational business."
Chancellor George Osborne boosted the industry in the Autumn Statement by committing to the construction of 400,000 new homes in England before 2020.
Taylor Wimpey has approval for a major new housing development at Monifieth, east of Dundee, which could take up to a decade to complete.
A total of 332 homes are to be built at The Grange on the south side of the A92 opposite Ethiebeaton Park.
Taylor Wimpey intend to build the homes at a rate of 35 per year with work due to start early this year and the first house completed by November.
The development will consist of detached, semi-detached and terraced houses, with two access points from Victoria Street.
A quarter of the development will be allocated as social housing.
Taylor Wimpey has addressed concerns about schools and medical centres in the area by pledging almost £3.9 million towards community services as part of the project.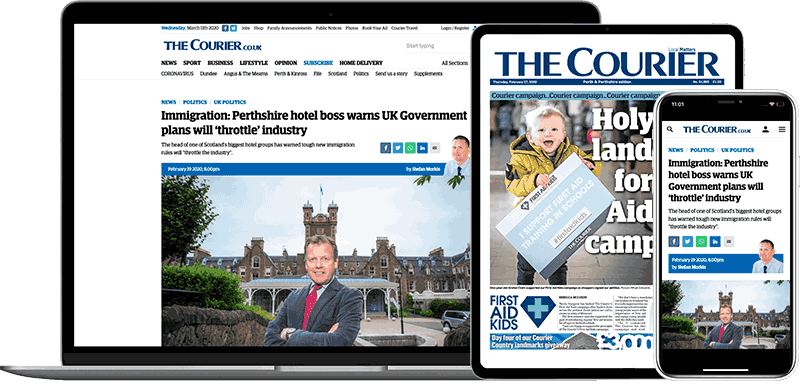 Help support quality local journalism … become a digital subscriber to The Courier
For as little as £5.99 a month you can access all of our content, including Premium articles.
Subscribe