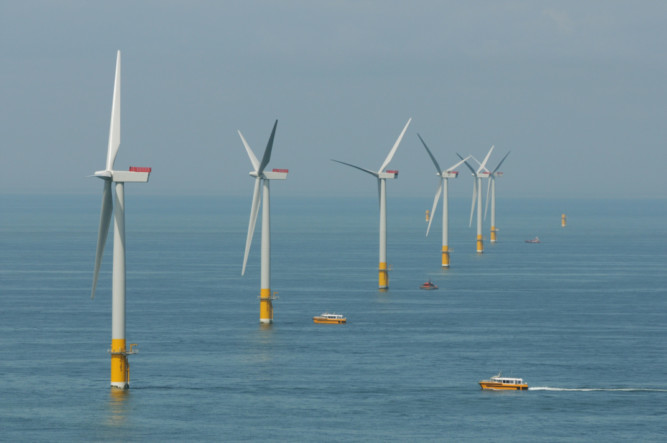 Power giant SSE has further diluted its stake in a major windfarm development off the Scottish coast.
The Perth-based utility has confirmed it had sold a further 10% interest in the Beatrice array to existing investor Copenhagen Infrastructure Partners (CIP).
The Danish infrastructure investment group first bought into the windfarm project in late 2014 and has now moved to bolster its holding.
Following the sale for an undisclosed sum, SSE remains as lead operator of the Beatrice Offshore Windfarm Limited (BOWL) partnership with a 40% stake.
CIP's holding has lifted to 35% and Repsol Nuevas Energias UK continues to have a 25% interest.
SSE's decision to dilute its stake in the potential 588MW array comes at a crucial time in the circa £2 billion project's development.
A final investment decision on Beatrice is expected on the array next month.
If the scheme, which will be situated 13.5 kilometres offshore in the Outer Moray Firth, is given the go-ahead then contractors could begin construction work within a matter of months.
SSE has previously said that Beatrice will be nationally significant in its economic and social profile if built.
Earlier this month, Mid Scotland and Fife Labour MSP Claire Baker said she hoped Fife-based BiFab, which has seen its order book dwindle significantly in recent months, would be among the beneficiaries of Beatrice.
SSE confirmed the share sale to CIP and said the move "marks another key step in the project's preparation for construction, in advance of the upcoming final investment decision due in March 2016."
CIP's stake in Beatrice is not the only Danish interest in the project.
Aarhus-based energy service firm Danske Commodities announced on January 12 that it had reached agreement to handle all forecasting and trading for 294MW of Beatrice's output, equivalent to half of the farm's anticipated peak output.
The 15-year long deal is Danske's first such agreement in the UK, although it has traded power here since 2010.