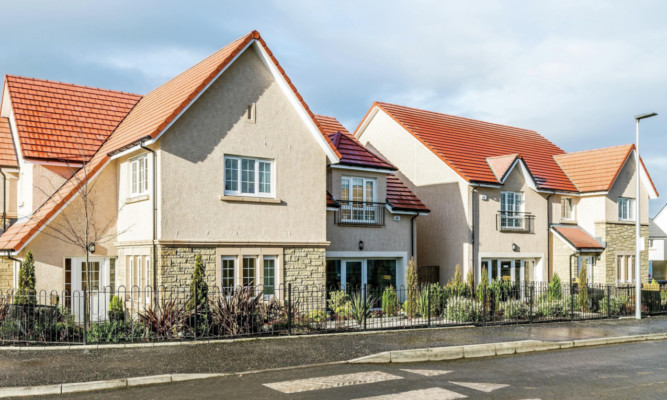 The CEO of Scottish housebuilder Cala said the UK Government should allow more bigger homes to be built.
The Edinburgh-based firm, which is now building high-end dwellings in the south of England as well as in Scotland, questioned the focus on affordable homes for first-time buyers.
Alan Brown said that Government measures to support the industry have had a positive impact at the lower end of the housing ladder.
However, Cala believes that the most effective way to resolve the overall housing undersupply is to increase production further up the chain.
Mr Brown said: "Although support for affordable housing and first-time buyers is clearly important, the requirement for greater numbers of four and five bed family homes is arguably even more critical when it comes to addressing the real housing needs of growing families across the country.
"With this in mind, our focus remains on scaling up our divisions to increase the number of homes we build.
"With the infrastructure in place to deliver an annual capacity of up to 2,500 units, we feel we are well placed to play our part in delivering the family homes that the UK desperately needs."
Cala started as the City of Aberdeen Land Association in 1875 and was the first Scottish company listed on the London Stock Market.
From last July to last month Cala maintained its growth and remains on course to deliver another record year of revenue and profits.
Total reservations rose by 49%, a significant increase on the same period last year, while sales per site per week increased to 0.50 from 0.37, towards the upper end of the group's historic trading range.
Revenue per site per week during the period was £255,000, an increase of 29% on the prior year, driven by an increase in sales rate.
Trading during January and last month has been particularly strong, and the group is now 83% sold for this year.
Meanwhile, in other construction news, the Health and Safety Executive rejected criticism from construction union Ucatt over an apparent 50% fall in safety inspections in the Scottish construction industry.
An HSE spokesman said Scotland has a lower incidence of non-fatal injuries in construction compared to GB as a whole but receives the same commitment from HSE as elsewhere.
Inspection and enforcement are part of a wider mix of approaches for improving health and safety standards in construction, he added.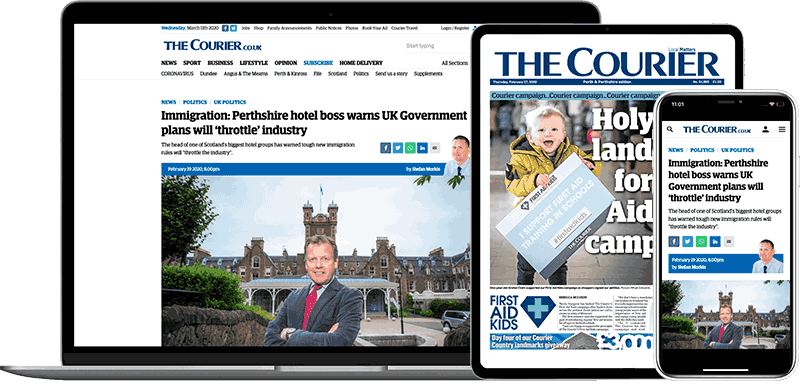 Help support quality local journalism … become a digital subscriber to The Courier
For as little as £5.99 a month you can access all of our content, including Premium articles.
Subscribe