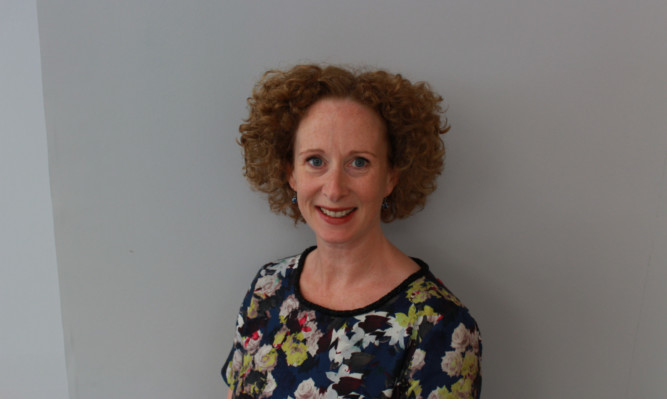 A Brave move brought home Fiona Logan, chief operating officer of Dundee-based global people development company Insights.
The former Madras College pupil had enjoyed being chief executive of Loch Lomond and the Trossachs National Park and was not looking for another job.
But two years ago she met Insights chief executive Andy Lothian at the launch of Disney's Brave movie and agreed to meet for lunch at a future date.
Busy diaries delayed that meeting until last year but when they got together they had what she calls "a meeting of minds".
"We had a lovely meal and as I listened to Andy I thought 'what an exciting business'.
"I had an inkling I would end up back in the private sector and know this area very well. I grew up in Newport and my parents still live there.
"Andy talked about this fast growing company and was looking for experienced people to take a variety of roles to help that expansion."
Fiona joined an interview process that took her first to the role of European vice-president and then to her present post.
From the head of a public sector body with 130 staff and a budget of £10 million, she is now in daily charge of a company that in 20 years has grown into a global organisation.
It has more than 270 employees in 40 countries, annual group revenue of £28m, brand revenue of £37m and annual growth of 11%.
She brings considerable experience to the role she fills from her office in the impressive Terra Nova House in the Technology Park.
The member of the Institute of Directors and the Scottish Government's senior leaders' forum board is a past UK Public Servant of the Year.
Previous roles included marketing director of IBM and marketing manager of Greenpeace in a career that took her to Australia and New Zealand.
At Insights she is at the helm of a company committed to helping organisations achieve success by developing their most valuable asset their people.
Organisations constantly face new challenges and being asked to shift direction to meet new and tougher expectations.
Insights believe that understanding yourself, others and learning to work positively together is the gateway to success for people, leaders, team members and entire organisations.
By partnering client organisations, Insights delivers a range of people development solutions to transform challenges into successes.
Some very big names have benefited from the Insights approach including Microsoft, BMW, Philips, Astra Zeneca and Pret a Manger.
Fiona faces significant challenges with Insights' continued expansion into Canada, Poland, Hong Kong and Pakistan as part of a strategy to double the size of the business over the next three years.
She faces these challenges with respect but also with confidence and inspiration.
"We have strong regional businesses in Europe, UK and US but are expanding, and there is a need to service our global list of customers."
Investment into infrastructure and processes to ensure that expansion is successful has to be properly managed.
She added: "Dundee is going through an exciting stage in its development and Insights, a Dundee company, is also on an exciting journey, built on its foundation of Dundonians working really hard."