 Craft brewers from Tayside and Fife are part of a group of Scottish beer producers who have secured £200,000 worth of business in China, Hong Kong and Dubai.
The Inveralmond Brewery in Perth and the Eden Mill Distillery and Brewery at Guardbridge have benefited from the efforts of Craft Beer Clan in key emerging markets.
Eden Mill beers make up more than half of the latest shipment to China.
"This market has been fantastically good for us," said Eden Mill owner Paul Miller.
"The latest order has been our third to China through Craft Beer Clan in the last year. We are excited about the Chinese market which has a lot of potential for further growth for our brewery."
Craft Beer Clan is the international division of Glasgow-based food and drink wholesaler JW Filshill to help Scottish craft brewers and distillers penetrate the Asia Pacific region.
Targeting a £2.5 million turnover within three years, it is working with 22 brewers and four craft distillers across Scotland.
The company has also brokered deals with importers in Taiwan and secured orders in Thailand and Panama.
Chris Miller of JW Filshill International said: "We attended the key whisky exhibition in Beijing and Shanghai in August with the Single Malt Club, our distributor in China.
"The Chinese market is key to our international growth as consumers, they are hugely interested in Scotland and have a particular appetite for Scotch whisky as well as premium food and drink products.
"Craft beer offers these consumers a similar story to that of Scotch the skill that goes into making it, the individuals and families who lovingly craft it and the wider story behind it.
"It's a great selling point for us and there were exceptionally high levels of interest in our beers in both Beijing and Shanghai."
Craft Beer Clan's website has been made available in Mandarin as part of the strategy to engage with the Chinese market.
James Withers, chief executive of Scotland Food & Drink, hailed Craft Beer Clan's efforts to promote the sector.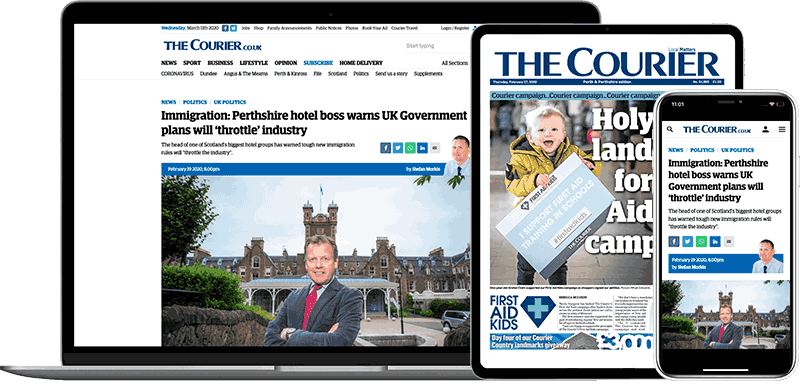 Help support quality local journalism … become a digital subscriber to The Courier
For as little as £5.99 a month you can access all of our content, including Premium articles.
Subscribe