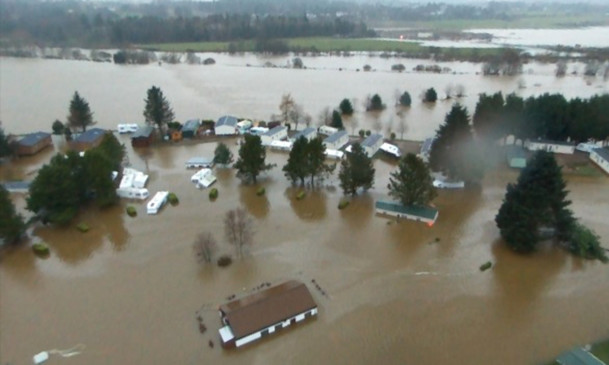 December's floods cost Aviva £132 million but did not stop the insurance giant from posting a 20% rise in profit.
Strong performances from life insurance and fund management units sent pre-tax operating profit up to £2.7 billion last year above the forecast of £2.49bn.
Mark Wilson, chief executive of the group which has a major office in Perth, said 2015 was about stability and growth, against a background of market volatility and uncertainty.
"Aviva is now a stronger and more focused business," he said.
"We have completed the fix phase of our transformation."
The group could give cash back to shareholders because of its forecast-beating profit rise. Its solvency capital ratio under new European rules was 180%, at the top of its target range.
Mr Wilson said the strong capital position meant it could grow businesses organically, and he revealed capital returns are "on our radar".
Aviva's shares rose by more than 6% to 465.8p on Thursday, among the top performers in the FTSE 100 index.
The cost of meeting December's flood claims Aviva rehomed 200 people was offset by expense savings and more favourable prior year claims.
The chief executive continued: "With a solvency ratio of 180% and a surplus of £9.7bn, our balance sheet is one of the strongest and most resilient in the UK market.
"Over the last four years, we have tripled our economic capital surplus."
He said the integration of the £6bn Friends Life acquisition last year had gone faster and better than expected.
Aviva expects to achieve its target of £225m in integration synergies this year, a year ahead of schedule.
Run-rate synergies of £168m have been achieved and £1.2bn of capital benefits are expected.
Mr Wilson said the rise in operating profits and 24% rise in value of new business made it 12 consecutive quarters of growth.
He added: "The combined ratio in our general insurance business improved to 94.6%, the best in nine years, despite the recent floods, and Aviva Investors grew fund management profits by 33% to £105m.
"Overall this is a highly satisfactory set of results and the board has decided to increase the final dividend per share 15% to 14.05p."
"We enter 2016 from a position of strength.
"Our focus remains on transforming our business and delivering on our commitments."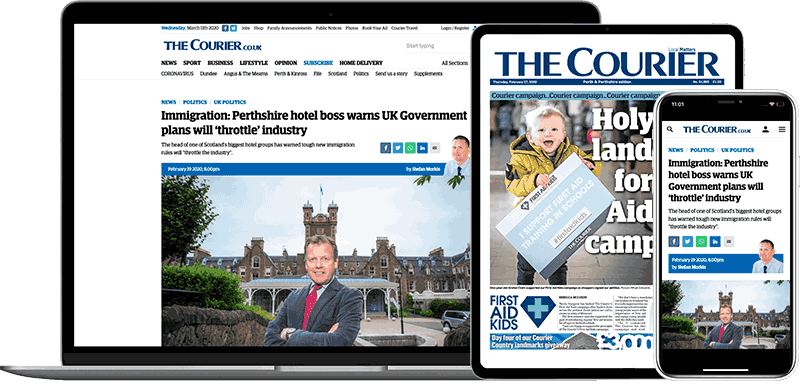 Help support quality local journalism … become a digital subscriber to The Courier
For as little as £5.99 a month you can access all of our content, including Premium articles.
Subscribe