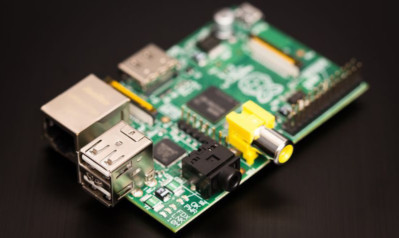 A credit-card sized computer designed to stimulate interest in programming among a new generation of coders has received the backing of a Dundee development studio.
The Raspberry Pi is a cheap mini-PC that plugs into a television and keyboard allowing users to utilise applications such as spreadsheets, word processing and games.
The computer the brainchild of Eben Upton and his colleagues at Cambridge's University's computer laboratory is now gaining traction with increasing numbers of youngsters getting their first taste of gaming and programming on the unit.
The charity behind Raspberry Pi has recently launched a new app store to encourage further interest in the device, and City Quay-based Cobra Mobile was the first commercial operator to get on board.
The firm's Storm In A Teacup Game is now available alongside a variety of software that individuals have written for or ported to the device.
Mark Ettle of Cobra said he first got involved with the Raspberry Pi project some time ago as he said it was important that new talent was fostered into the industry.
"We had followed the project from its launch, and when we met some of the people behind it we really liked their passion and focus," Mr Ettle said.
"While the iOS (iPhone) mobile platform is our primary development area we always look at the potential of new and up-and-coming channels," Mr Ettle added.
"What we liked about the Pi was its simplicity and focus on being open and trying to get the youth of today back into the flurry of programming that happened 20 to 30 years ago when the ZX Spectrum and Amiga engaged and encouraged people to tinker, play and start to create."
The move comes as one of the winning games from the Dare to be Digital 2012 competition a computer games design talent showcase held in Dundee was also released.
Finnish first-year student development team Kind of a Big Deal entered their Starcrossed game into the Abertay University organised competition and received a Bafta nomination for their troubles.
Team member Kimi Sulopuisto said: "To be the quickest Dare game ever to hit a full commercial release is incredible, as is getting featured as a top game on the Windows Phone Marketplace. Taking part in Dare to be Digital has really changed our lives."
Applications for the 2013 Dare competition open on January 22.
business@thecourier.co.uk