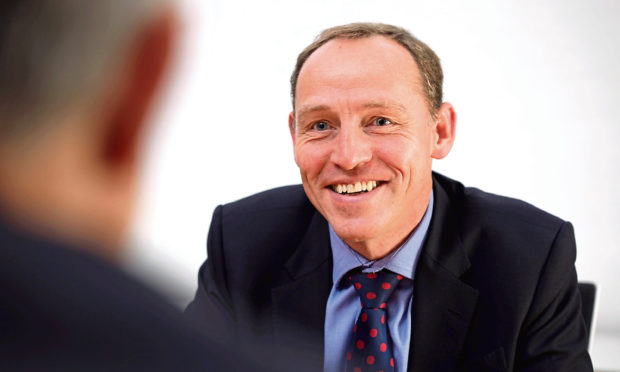 Chartered accountants Johnston Carmichael saw its revenues rise ahead of setting up an office in Dundee this year.
The firm, which counts Forfar and Perth among its 14 offices, saw sales grow to £49.3 million for the year ending May 31 2019, an increase from £45.5m in 2018.
Profit before members' remuneration and profit shares rose from £11.8m in 2018 to £12.2m last year.
The firm moved to Dundee in June and also opened its first English office, in London, this year.
Andrew Walker, who took over from Sandy Manson as chief executive in August, said: "We've had strong growth as a firm over the last 10 years and it's pleasing to see that level of growth again.
"The current year has also been very good – the six-month numbers were tracking at the same level of growth which was pleasing considering the uncertainty in the market."
Johnston Carmichael employs 850 staff across its offices, a size which the firm says means it is able to hire a comprehensive range of specialists.
Mr Walker said the opening of the Dundee office had been a success and the limited liability partnership was here to stay in the city.
The firm, which operates from serviced offices at Dundee One, is now looking to find permanent office space in the city.
"Dundee was a pretty big gap in terms of our footprint," he said. "We've looked at the city on and off for a number of years. We now have good coverage across Scotland.
"We see opportunities for further growth and we are looking to take permanent office space in the city because we are here for the long term."
He said the company had made investments this year that would provide the "building blocks" for further growth.
Mr Walker said: "Our business is all about people – we want to attract, retain and develop the best people who fit with our culture.
"We are being affected by technology like every other organisation but are determined to change and move with the times to give the best service to clients."
rmclaren@thecourier.co.uk