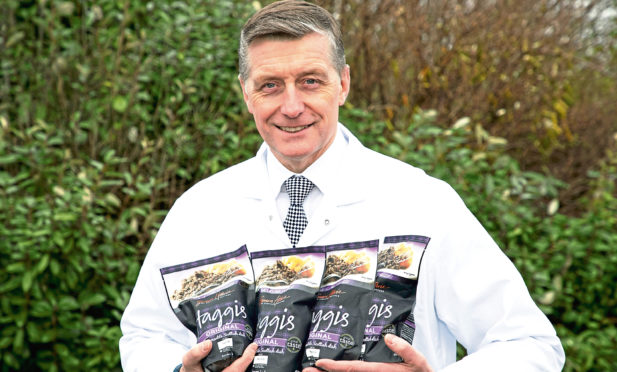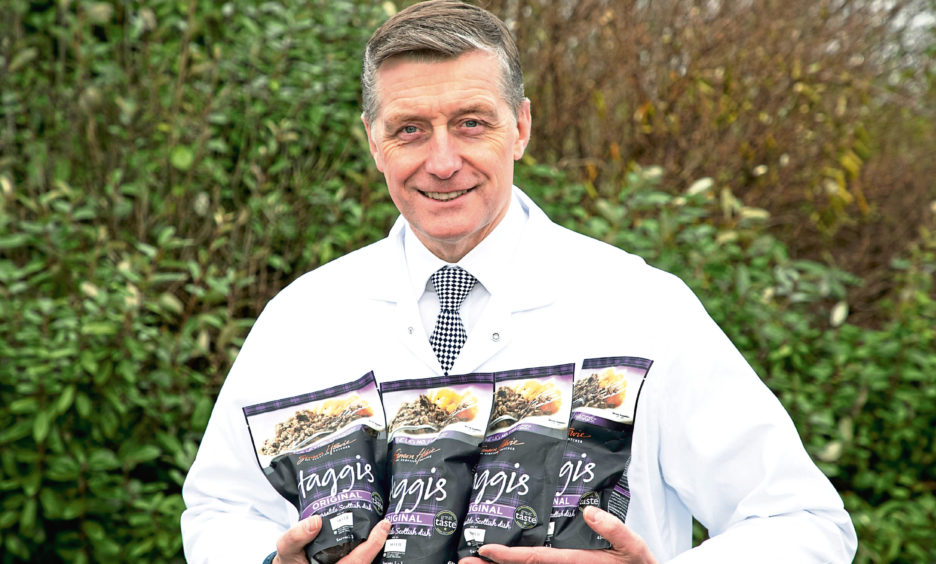 Perthshire butcher Simon Howie is toasting the growing popularity of haggis across the UK as the company lands a six figure deal which will see company's tradional dish on supermarket shelves in England and Wales.
The contract with Tesco, worth £670,000, will see the firm's haggis in premium positions across the retailing giant's 776 stores across England and Wales for the first time.
England and Wales now accounts for 60% of Simon Howie's haggis sales – an increase of 6% from the previous year.
Howie's market share of haggis now stands at 53% of all haggis sold during the traditional Burns night celebrations, with the company set to deliver the equivalent of 3.5 million individual portions – beating the previous record set for sales in 2019 by 200,000.
Simon Howie is also toasting a growing taste for the savoury pudding south of the border, with 60% of their haggis now sold in England and Wales, up 6% from the previous year.
Sales of the firm's vegetarian haggis also increased across the UK in 2019, with the butcher forecasting a further increase this year.
Simon Howie commented: "Since becoming the UK's best-selling haggis brand four years ago we have continued to see double digit growth year on year.
"Helping our sales is the growing popularity of our Vegetarian haggis, which is actually Vegan certified, so we're starting to see an uptake in new customers trying our products who previously wouldn't have been able to."
James Lamont, buying manager, at Tesco, said: "While haggis is known as the national dish of Scotland – it's been the case for quite some time that more haggis are sold in England than Scotland each year and that Burns Night is very much a nationally celebrated event – and not just by Scots living South of the border.
Full year traditional and vegetarian haggis sales also increased with a lift of 14% in 2019.
jimillar@thecourier.co.uk