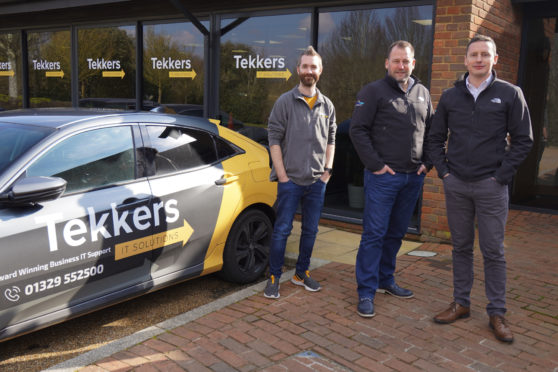 A Scottish technology business has extended its geographical reach following the acquisition of an IT company in the south of England.
Dynamic Edge, established in Aberdeen in 2009, has acquired Hampshire-based information technology firm Tekkers IT Solutions for an undisclosed sum.
The move marks the third IT acquisition by Dynamic Edge, which operates from the City Quay in Dundee.
The latest deal the firm's headcount to 55 across six offices, in Aberdeen, Inverness, Stirling, Dundee, Guildford and now Fareham, which is strategically placed to support company IT requirements in Hampshire, Surrey and West Sussex.
Rob Hamilton, Dynamic Edge chief executive, said: "Acquisitions form a key part of our growth strategy and we wouldn't rule out further deals in the future.
"For the moment, however, our focus will be on integrating Tekkers into the wider group and taking the business to the next level by offering a broader scope of services and capability to the market.
"We're looking forward to engaging with the business community in Hampshire and the surrounding area."
Dynamic Edge, which has achieved £5 million turnover, now has 520 clients, with the majority mid to large-sized firms, with many in the energy sector.
The firm offers a range of services, including IT strategy, cyber security and software development.
jimillar@thecourier.co.uk