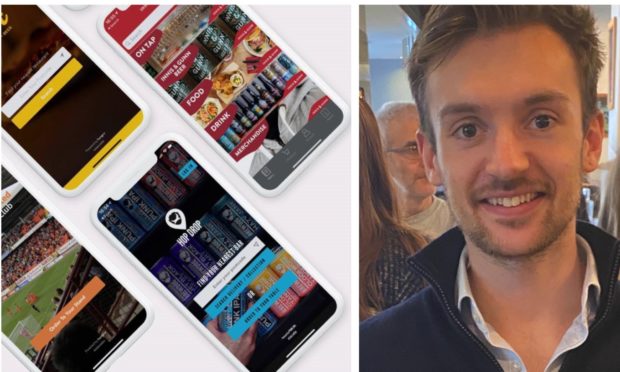 Restaurants and bars across the UK that are fighting for their survival have turned to a Dundee company to develop takeaway apps.
Formed five years ago, Hungrrr has software that can quickly deliver bespoke apps and websites for food and drink providers.
Operations director Blair Robertson said the firm had been overwhelmed with "desperate" restaurants looking to keep their business going through the coronavirus crisis.
He said: "It's life or death for these guys. The tap of customers coming through the doors has been turned off but their wage bill hasn't, their rent hasn't.
"They are phoning us desperate for a solution to get their customers ordering again and turn their employees into delivery drivers.
"We have been quite overwhelmed – we've had 50 enquiries in the last few days from all over the UK and half of those have signed up, including several in Tayside and Fife."
One of Hungrrr's main clients is Scottish craft beer firm Brewdog which has adapted to the huge drop in footfall through its bars.
Hungrrr has adapted its app that is normally used by people to order food and drink to their seats in bars to a service for delivering sealed food and drink to customers outside the bars in their cars.
Mr Robertson said other businesses who have recently signed up include Luigi's Pizzeria in Dundee, The Newport Restaurant and Capone's cocktail bar in Dundee.
"Unlike JustEat and Deliveroo we don't take commissions which can be as much as 30%, our model is for a fixed monthly fee and we've scrapped all of our set-up fees at the moment," he added.
"We can deliver an app within a week and the hope is that if we can help these businesses get through this period then we can develop a long-term working relationship."
Over the past five years the Perth Road firm, which has a staff of 10, has developed more than 350 apps.
rmclaren@thecourier.co.uk