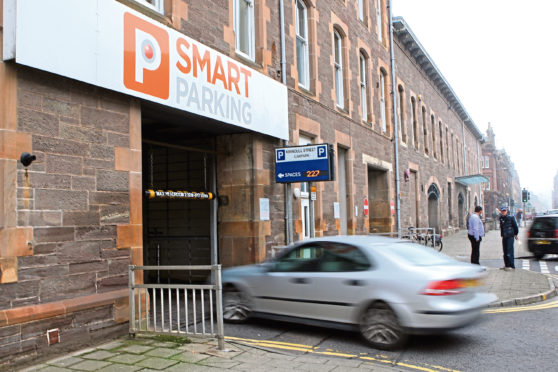 A controversial Perth parking firm has swung to a loss after being hit with a two-year VAT assessment of £1.7 million.
Smart Parking, whose sites include Kinnoull Street car park, saw turnover fall by 12.7% from £14.6m to £12.8m for the year ending June 30 2019.
The VAT assessment from HMRC and exceptional costs of £291,578 for professional fees and a restructure of field staff saw the firm slump to a pre-tax loss of £1.2m.
In the firm's annual report lodged at Companies House, director Richard Ludbrook said the figures reflect a year of consolidation in which the company has had a "more positive and sympathetic approach" with its customer base.
He said: "The company bore the loss of a few key sites during the financial year and also incurred a higher client revenue share due to site mix.
"Despite these short-term circumstances, the company is now experiencing a strong return to growth in the new financial year."
The firm has lodged an appeal against the £1.7m VAT bill with the HMRC, contesting different aspects of the assessment in a bid to have the bill reduced – describing payment in full as "the worst-case scenario" with a far smaller bill "likely".
Mr Ludbrook added the focus of the firm is to expand its footprint through the deployment of automatic number plate recognition technology and investment in additional sales staff.
Staff numbers at the company fell from 145 to 136 over the period, with 91 employed in office and management positions, along with 45 in operational roles.
Wages and associated costs for the period fell by 5% to £3.7m.
Smart Parking has previously been the subject of criticism from drivers, who have levelled accusations of unreasonable terms, excessive fines and aggressive payment demands, with local MSP Murdo Fraser even calling for people in Perth to boycott the operator.
jimillar@thecourier.co.uk