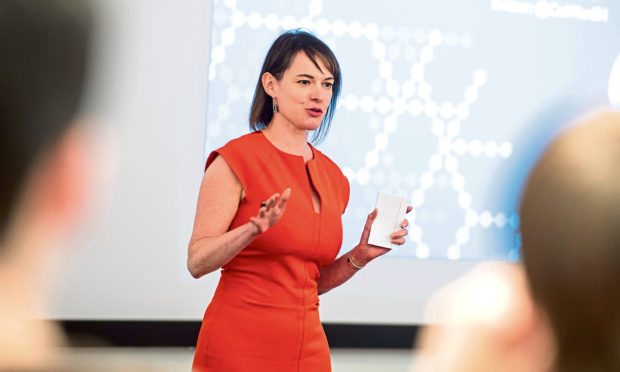 Elevator has continued to deliver its business accelerator programme in Dundee and Perth virtually.
The latest cohort of budding entrepreneurs was three weeks into its programme when lockdown hit and the shift to digital working was made.
The group has accessed workshops focused on investment, sales, growth strategies and more; with each section designed to help take founders' ideas from concept to market readiness.
Tomorrow Elevator will deliver digital showcase events for both cohorts.
Dundee and Perth participants, known as founders, will present their unique three-minute pitches to a live audience, before short Q&A sessions.
Cat Ward, Elevator programme manager – Tayside, said many of the founders, had pivoted as their thinking was impacted by the Covid-19 pandemic.
"Dealing with the response and recovery to the pandemic is going to end up being a masterclass in adaptability and resiliency for all entrepreneurs," she said.
"We are acutely aware of the challenges our founders still face. Social distancing has made it impossible to organise a focus group, trial a product or even have a coffee shop chat to find out what customers really need.
"The idea of focusing on the problem rather than the solution, which is the key to any business success, has changed.
"So many have had to pivot and rethink ideas."
She continued: "We also know that digital tools cannot replace human connection.
"However we are seeing the added value in being more connected and contactable.
"With regular cross-cohort virtual meetings between founders, they have gained access to even more knowledge and expertise, while building new business relationships."
Replicating this digital model, Elevator will kick off its Academic Accelerator on June 8.
Open to students, recent graduates and academics, the eight-week programme will act as a launch pad for those who have ideas with real potential but need support with making a business case.