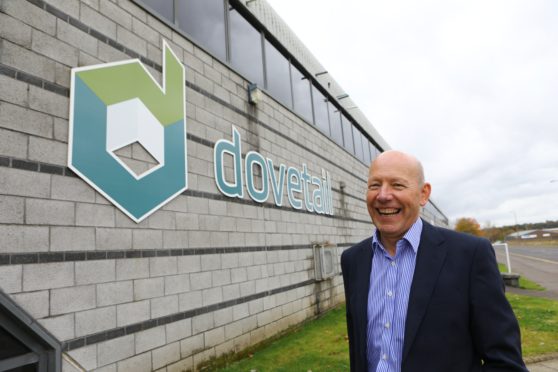 The chief executive of a Dundee charity that provides training and employment for people who are blind, visually impaired and disabled, is to step down.
Dovetail Enterprises has announced Ken Laing will be leaving on July 15.
The Dunsinane Avenue-based organisation is now looking to hire a new managing director to help its business grow.
The charity is known for supplying businesses with high-quality furniture produced by its workforce of more than 60. Among its customers are the Apex Hotel.
Current board member Gavin Strachan will take up the role of interim general manager until the appointment of the new managing director.
Mr Laing said: "It has been a pleasure to work with such a capable and hard-working workforce for the last four and a half years.
"Dovetail has an important historic role within Dundee and I wish the company every success for the future."
Mr Strachan said that despite challenges over the Covid-19 period the company had continued to win orders.
He said: "We, like everyone else, followed government advice to shut down production during the coronavirus pandemic to make sure everyone was kept safe from the virus.
"Despite this time of uncertainty, we've received a good amount of orders from various organisations and I remain positive for the future.
"We thank Ken for his time at Dovetail and the work he has put in over the years."
The latest accounts for Dovetail, for the year ending March 31 2019, showed sales of £3.3 million.