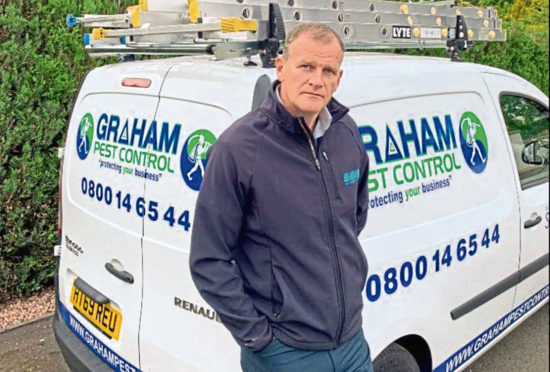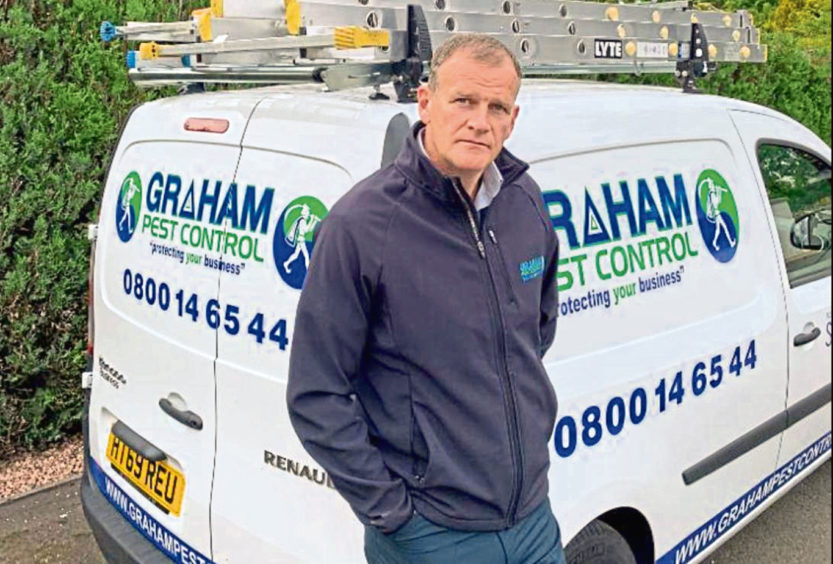 Scotland's largest independent pest control firm is bouncing back after losing 75% of their business overnight when Covid-19 restrictions were implemented.
Blairgowrie-based Graham Environmental Services has praised measures introduced by the government to minimise job losses after the majority of the 85-strong workforce were placed on furlough during the pandemic.
Managing director Ross Graham said prior to lockdown the firm had high expectations for 2020 after a two year period which was the strongest in the firm's more than quarter of a century history.
However, the pandemic "hit the firm like a bolt out of the blue".
He said: "It goes without saying that without the government job retention scheme I suspect we'd have had no option but to make dozens of people redundant.
"That would have been a last resort, but the March lockdown saw hotels, restaurants, pubs, cafes, takeaways, golf clubs, football clubs, universities, colleges and schools all closing their doors practically overnight."
With the sudden closure of so many commercial premises, Mr Graham described the impact on the business as "devastating" with domestic customers only contacting the firm for urgent call-outs.
"We maintained a skeleton staff who jumped through hoops with the obvious public health risk and provided emergency cover for a range of essential industries including hospitals, nursing homes, farming clients and busy food producers," he added.
The company, which has a network of local technicians throughout Scotland, has been bringing employees back from furlough on a phased process over the last three months, with just three of the workforce to return full-time.
The Perthshire business already operates across mainland Scotland, but is now looking at acquisitions and new contracts as restrictions continue to ease in key sectors, including hospitality.
Mr Graham said: "We expect that not all companies will return to fully functioning, profitable businesses for the foreseeable future and we have therefore been chasing new business, expanding the geographical boundaries in which we operate and also exploring acquisition opportunities to help replace lost business."
Graham Environmental Services was founded 27 years ago by the late Jimmy Graham and his wife Anna.
The firm has two sister companies, Graham Hygiene Services and Graham Fire Protection.
jimillar@thecourier.co.uk