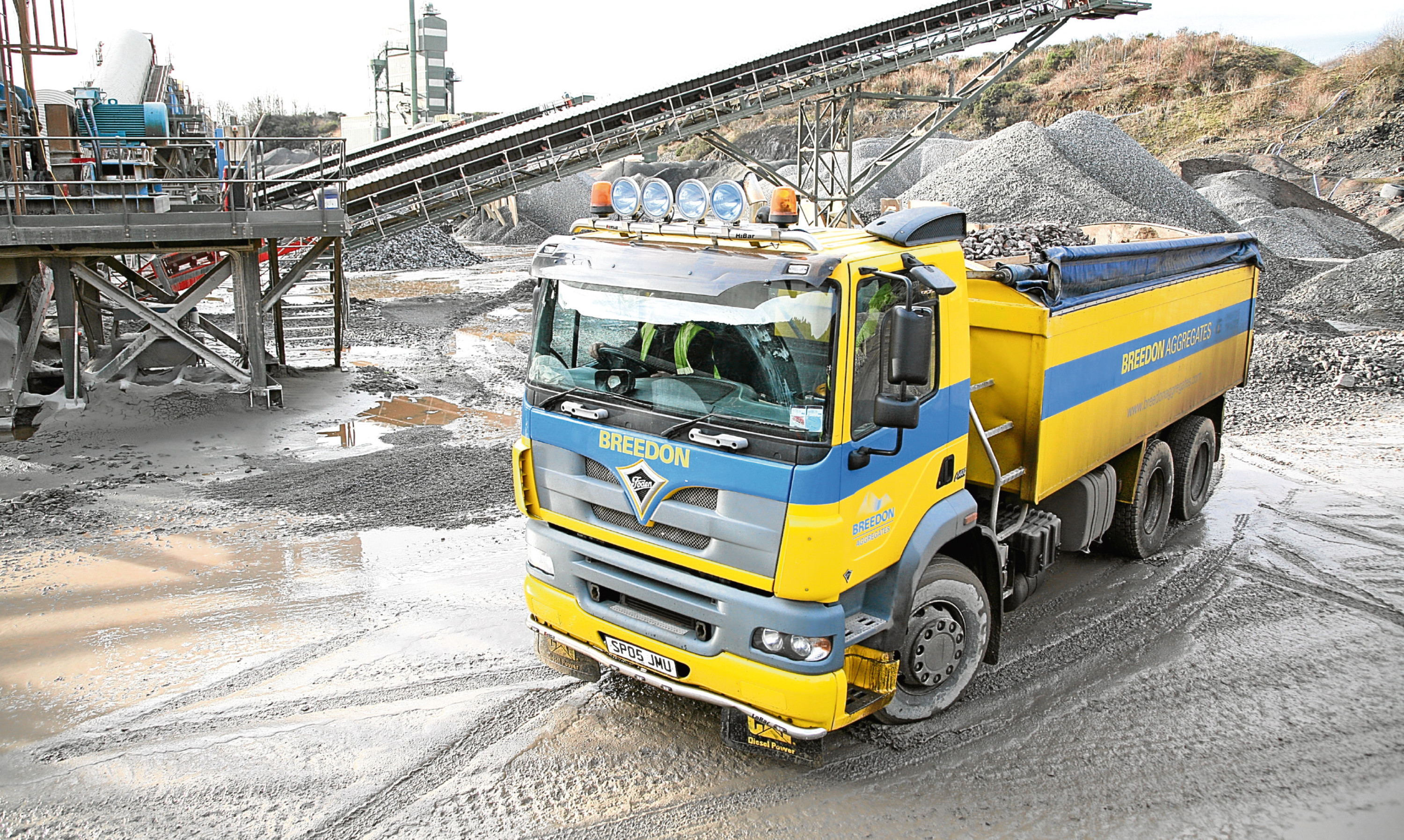 Breedon Aggregates hopes to complete a £336 million mega-merger within weeks after the UK's competition watchdog indicated its backing for the deal.
The group, which has its Scottish headquarters at Ethiebeaton in Angus, initially announced a deal to acquire Hope Construction Materials last November.
However, the process of bringing together the two businesses was halted in April when the Competition and Markets Authority (CMA) stepped in after identifying a threat to competition from the combination.
Days later, Breedon responded with an offer to sell 14 ready-mix concrete plants that operated within areas the CMA had identified as being at risk of a lessening of competition.
The watchdog has now opened a consultation after indicating that Breedon's undertakings – or a modified version of them – may be sufficient to alleviate its concerns.
In total, the CMA identified 27 sites across the UK where it believed the combination of Breedon and Hope could cause an issue within the local marketplace.
Of those sites, 15 are operated by Hope and 12 by Breedon and three – Cloddach in Moray and Longman and Inverness in North Invernesshire – are in Scotland.
The majority of the plants to be sold come from the Hope portfolio that Breedon is attempting to secure.
Two prospective purchasers, The Concrete Company and major industry rival Tarmac, have been earmarked to take over at the sites being divested.
The CMA has vetted both potential purchasers and found there was no prospect of a new competition issue arising if the sites pass into their hands.
Breedon welcomed the CMA's decision to consult on its undertakings and said the merger could complete within weeks.
"Subject to final confirmation by the CMA following its consultation on acceptance of the undertakings offered by Breedon, Breedon expects to be in a position to complete the Hope acquisition in early August 2016," the company said in a statement.
The merger would create a new giant in the aggregates and cement sector in the UK.
Breedon is the largest independent aggregates business in the UK with 140 operational sites and a workforce in excess of 1,200 people.
Hope has more than 170 sites and 900 staff.
Interested parties have until July 16 to respond to the CMA's consultation.