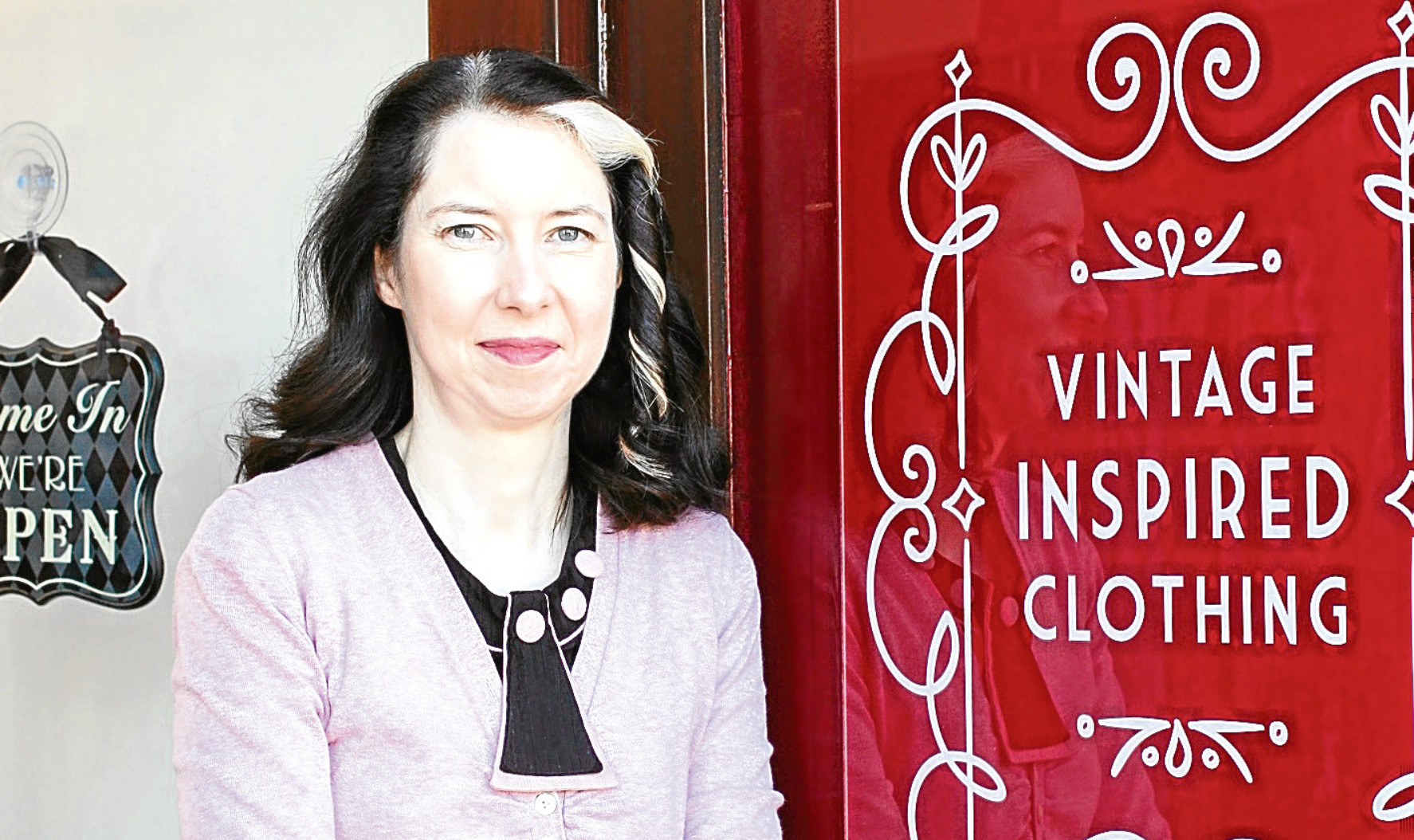 Jane Mason set up Miss Demure in 2015, bringing together her online store Patently Vintage and Broughty Ferry's Lingerie Shop.
Q. Why did you start in business?
I love vintage fashion but I found it hard to find outfits locally that would fit this style. So I visited London Edge, a trade show aimed at alternative fashion, and was able to secure two suppliers which led me to set up online.
Then I found out the Lingerie Shop was up for sale and I knew it would be the perfect fit for me. The store was looking a bit tired so I invested in the interior and turned it into a modern, relaxed place to shop.
Q. How did you get to where you are today?
The skills and experience I learned from being my own boss set me in good stead, but taking over an established business was definitely beneficial. My previous career meant I had to create an informal, intimate atmosphere and so I've strived to repeat this environment at Miss Demure.
Q. Who has helped you? Although I had been my own boss for many years I had no experience of becoming an employer. Business Gateway's free workshops on this topic and the advice I received from an adviser has been very helpful. I was able to retain and recruit staff confident that I knew what was expected of me and what had to be done legally. The Broughty Ferry Traders group have also been very supportive.
Q. Your biggest mistake?
I ordered a large amount of stock from one brand only for it to not sell well. My customers preferred other styles which proves you must know your own customer base rather than going with what's popular elsewhere.
Q. Your greatest achievement?
We offer a personalised bra fitting service so I get a sense of achievement every time a customer leaves us happy. Having the store completely refurbished was another proud moment and installing a new modern, computerised stock control system allows us to be more efficient and effective. We've also been nominated for an industry award.
Q. What do you hope to achieve in the future?
Hopefully we will become just as well known for our vintage inspired dresses as we are our lingerie and swimwear.
Q. Do you want to recruit? Currently I have one member of staff, however she is retiring in September so I'll be taking on someone else shortly.
Q. The hardest thing about running your own business?
For me it's deciding on which fashion bras to stock. White, black and nude bras are always in stock but on-trend colours and styles don't always catch the public's imagination. The challenge is making sure I have the right stock in place that appeals to my customers.
Q. Any advice to wannabe entrepreneurs?
Pick your location wisely. There is no point picking premises with low footfall and hardly any passing trade. Be passionate about what you do. And seek advice from Business Gateway who will be able to offer you support.