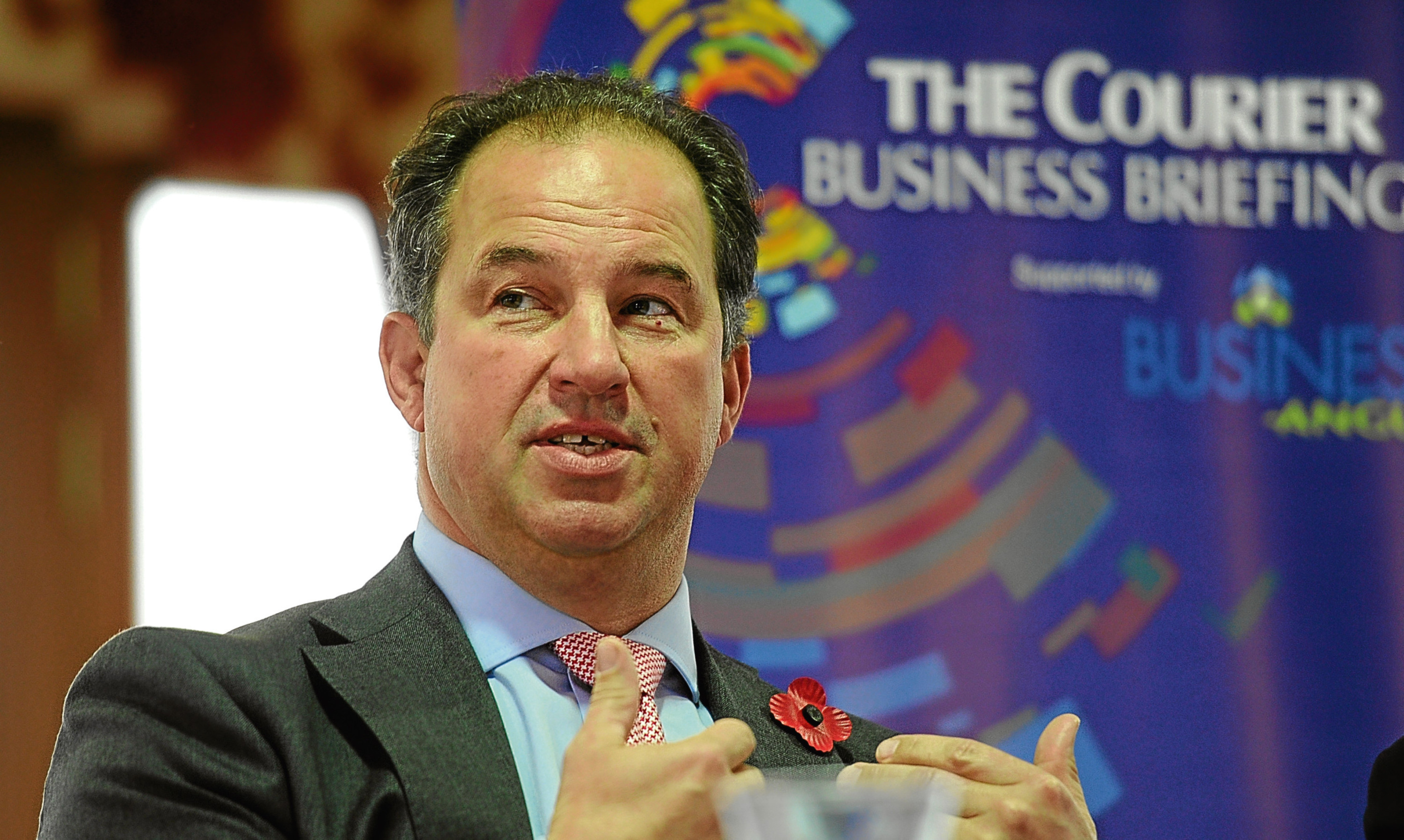 A prominent Dundee businessman has been appointed as the next president of Scottish Chambers of Commerce (SCC).
Tim Allan has taken over in the highly influential role from Nora Senior, the executive chair of global comms firm Weber Shandwick, who has held the post for the past four years.
Mr Allan is chief executive of Unicorn Property Group and a director of Motor Fuel Group, an independent operator of more than 370 petrol stations across the UK that collectively turn over in excess of £2 billion per annum.
Mr Allan said he was looking forward to the challenge during a "criticial time for the business community."
He said his central mission would be to push for the right environment to allow business to flourish, and to ensure there was a suitably skilled talent pool to step into newly created jobs.
"The really fundamental challenge is we need a stable and accommodating fiscal environment," Mr Allan said.
"Basically we need to have an environment for businesses to grow.
"I want Scottish Chambers of Commerce to play a leadership role in the debate as to what provides that accommodating environment.
"The second point is the question of skills.
"Around the country we need the appropriate skills for work to be generated by the education system."
Mr Allan is well known in Dundee through his modern office developments at the city's waterfront and from his time as president of the local Dundee and Angus Chamber of Commerce.
He suffered a setback last year when three of Unicorn's subsidiary companies went in to administration, but he said that experience – and his many other business successes – stood him in good stead for his new role.
"I have had many more ups than downs, but I understand what businesses can face and that is important," Mr Allan said.
"You have the successes – and you rightly celebrate the wonderful achievements you can have through business – but I also understand the downside and what happens when you get a down market or difficult banks or other problems that businesses face across the country every day."
Outgoing president Nora Senior said she was proud of being able to raise SCC's profile globally during thher time in office and the progress made in improving collaboration between the business and education sectors.
She said: "I believe there has been a significant positive shift in each of these areas with a number of key initiatives now underway led by the Chamber Network in Scotland."
She added: "Chambers of Commerce are a strong representative voice for business and I look forward to SCC going from strength to strength under Tim's leadership."
Liz Cameron, SCC director and chef executive, said she was confident Mr Allan would prove a strong voice for Scottish business.
She said: "Tim's wealth of experience in the private sector and in his additional interests, will bring great value to Scottish Chambers of Commerce and we look forward to working with Tim as we take on the big challenges and opportunities facing our economy.
"On behalf of the Chamber Network, I would like to thank Nora for her spirit of dynamism and entrepreneurialism, which played a pivotal role in achieving key wins for the Scottish business community, particularly in skills and international trade."