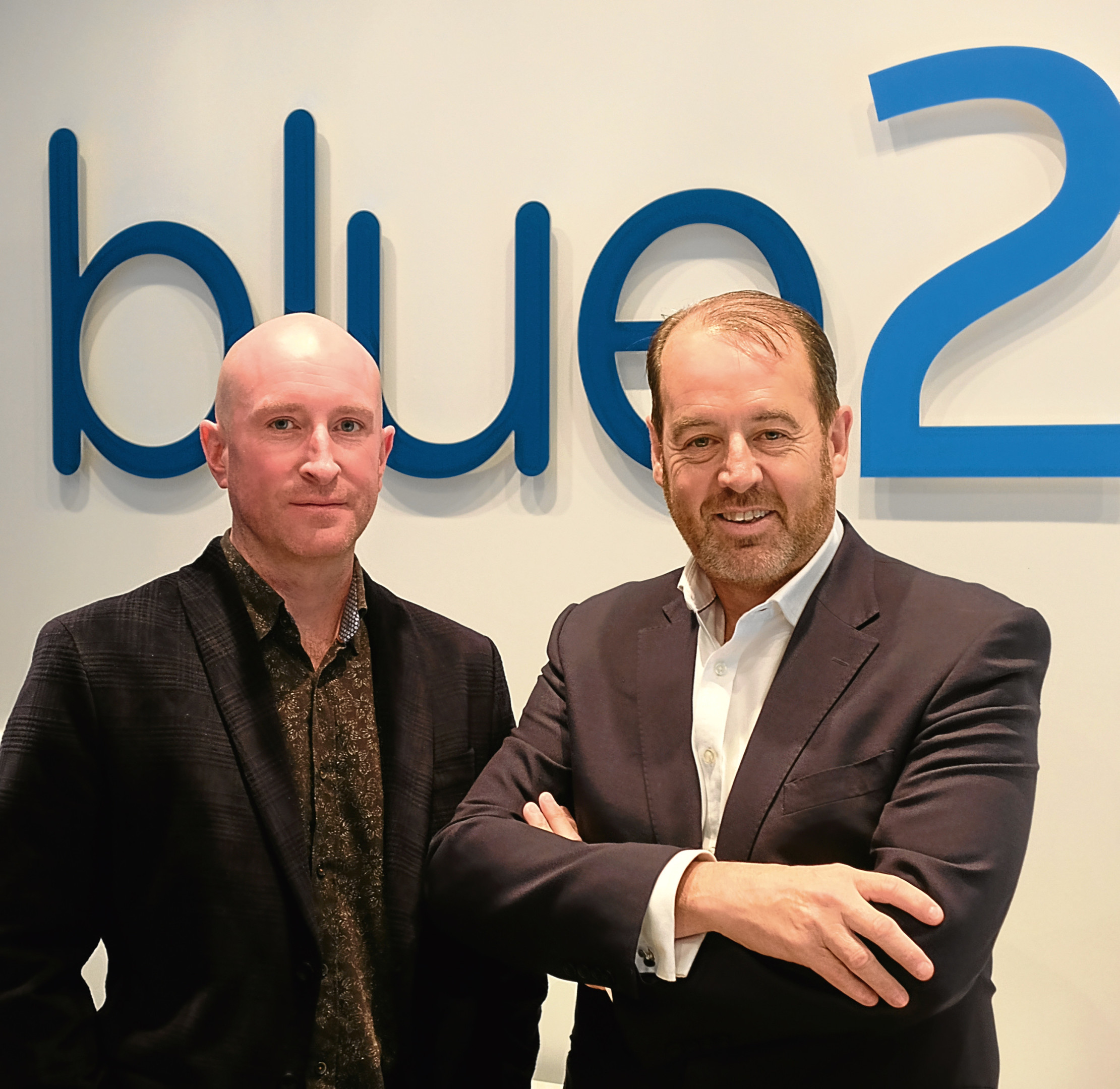 Broughty Ferry web and digital agency Blue2 Digital has acquired the staff and work in progress of Dundee company Hit Reach.
Hit Reach, a digital marketing agency based at City Quay, had recently been placed in liquidation after experiencing cash flow difficulties.
This prompted Blue2 Digital's managing director Scott McCallum to make an approach to Hit Reach MD Chris Gilchrist.
Mr McCallum explained: "We have always admired Chris and the quality of work that he and his team have achieved.
"Taking on Chris and the six other employees gives us significant growth.
"Recruitment isn't always straight forward in our sector and we've had an enormously busy year. This gives us a real chance to bolster our team."
Mr Gilchrist has been given a role in Blue2 Digital and will focus on attracting new businesses.
Blue2 Digital and graphic design and brand consultancy Avian are part of the same group and work from the same Brook Street offices.
The move boosts their total number of staff from 25 to 32.
Mr McCallum added: "Hit Reach was a highly respected firm working with a high calibre client base.
"Our priority is to provide a seamless transition for clients and to safeguard the employment of Chris and his team.
"This is an exciting development for Blue2 Digital and facilitates rapid expansion of our team in line with recent client wins and our expanding client base."
Avian and Blue2 Digital are creative and digital partners for the Dundee 2023 City of Culture bid, creating the logo and branding.
Mr Gilchrist said that Hit Reach experienced a cash flow problem "following the loss of two large clients".
He said: "I am thrilled to be joining an agency with the calibre of Blue2.
"Everything about the company is enormously impressive as is their blue chip client base.
"This is a fantastic opportunity and I am confident that we will have an exciting future together."
He added that members of Hit Reach staff that have been based in London and Chicago will work on a number of Blue2 Digital's international client accounts.
rmclaren@thecourier.co.uk