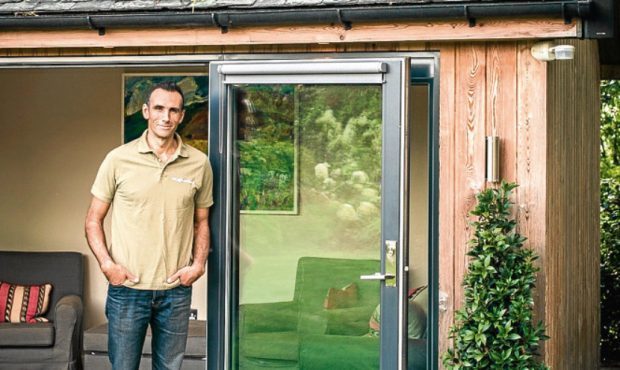 A Perthshire building company's innovative structural insulated panels system will receive the ultimate industry accolade by featuring on property programme Grand Designs this week.
On Wednesday's show, JML Contracts is the supplier of the kit for a small house which was built in London.
The company, which employs 21 people from its head office and manufacturing sites in Auchterarder, hopes the exposure will increase awareness and sales of its energy efficient house building system.
Owner John Langley first encountered structural insulated panels (SIPs) a decade ago when he was asked to do construct a kit in Cologne.
For a number of years he erected SIPs kits for another company, before setting up his own manufacturing facility five years ago.
SIPs panels are around 10% more expensive than their timber equivalents but their enhanced insulation means SIP homes can be heated for as little as £100 a year.
Mr Langley said: "There's an energy saving and there are a lot of other benefits to do — it's quicker to put up so the site time is less.
"If you were to build two houses next to each other — one with a timber kit and one with a SIP kit — the two projects would cost exactly the same but the SIPs house would be a Mercedes and the timber kit would be a Ford Focus.
"The panels are very strong which means you don't need steel beams in an open plan layout and there's no need for roof trusses. For an architect that means you can be quite ambitious with big cathedral ceilings."
The company, which has seen 30% annual growth for the past two years, can supply SIPs kits and also construct them on site. The technique has also been popular for creating garden rooms.
The firm will also soon begin work on a small housing development in Kinross.
Mr Langley said Grand Designs presenter Kevin McCloud spent a day in Perthshire at the factory and helped to cut some of the panels used in the project.
"We did a demonstration of how the panels were made and the foam was injected," he said.
"We also built it up in the factory for the show before it was sent to London."
rmclaren@thecourier.co.uk