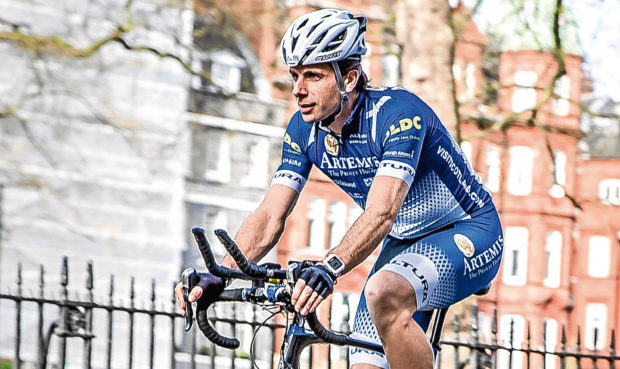 World record breaking adventurer Mark Beaumont has called on entrepreneurs to open their eyes to new market opportunities across the globe.
The Perthshire cyclist – who hit the headlines after completing his Around the World in 80 Days cycle challenge – said too few Scottish firms were scaling their operations in overseas markets.
He will raise the issue during his address to delegates at Entrepreneurial Scotland's 'Global Mindset' themed annual conference next month.
Mr Beaumont will join a a keynote speaker line-up including electric car manufacturer Tesla's director for Western Europe, George Ell, Cobra Beer founder Lord Bilimoria and Angus Macdonald of ICS Learn.
The conference – which is being supported by headline partner Cazenove Capital and The Courier, Press & Journal and Energy Voice as co-media partners – will take place at the five-star Gleneagles resort in Perthshire on April 26.
"I am a patron of the Saltire Foundation and have been for about 10 years now," Mr Beaumont said.
"It sits within Entrepeneurial Scotland and my interest in the conference is very much about encouraging young people. I see far too many people my age – in their mid-30s and 10 to 15 years into what they do – who, yes, are financially secure but wish they had made different choices."
He said the growing social enterprise sector provided some great opportunities to learn and grow.
And he also highlighted the start-up scene in Scotland – in his role as rector at Dundee University he recently opened Elevator's new business incubator hub on campus – and said it was crucial to support fledgling companies.
But he also said he wanted to see more companies expand their trading horizons into new territories.
"There is so much good stuff happening around Scotland," Mark said.
"My message is partly going to be my personal story of how you go from being a 12-year-old lad to, 20 years later, taking on the Everest of my career – can you get around the world in 80 days on a bike?
"That's about being the best you can be and surrounding yourself with talent.
"But also I'll be talking about the belief to achieve your ambitions.
"The biggest thing for me is encouraging people to constantly look outside.
"That includes exposure to risk and the fear of failure and pushing the businesses we have in Scotland.
"It is a mindset piece that Entrepreneurial Scotland should be there to support, but not to be a crutch for."
Entrepreneurial Scotland chairman Chris van der Kuyl said he hoped the conference would invigorate delegates.
"Those with a Global Mindset are adventurous and curious – they are open to embracing diversity and different cultures," Mr van der Kuyl said.
"They aren't afraid to open their minds and look further afield, navigating new approaches and generating opportunities.
"It is an attitude and one that is vital for entrepreneurs who want to grow and scale their businesses and be truly international."
Further information is available at www.entrepreneurialscotland.com.