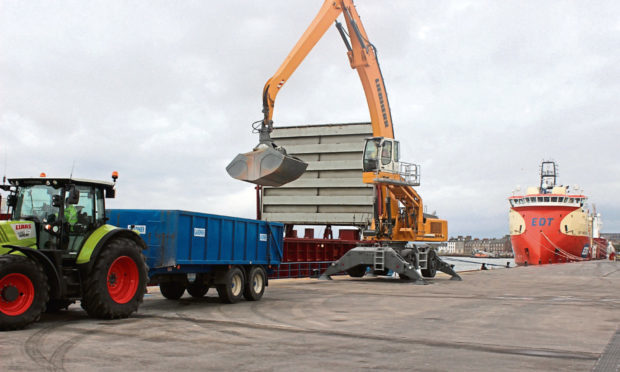 Marine services to caravan manufacturing conglomerate Rix Group saw sales jump to more than £400 million last year as it benefitted from a rising oil price.
New filings at Companies House show the Hull-headquartered group – the parent of Montrose-based Rix Shipping (Scotland) Limited – posted a £59.2m increase in sales in the year to December 31, 2017, although pre-tax profits remained flat at £5.81m.
However, gross profits – which reflect the position before administrative expenses – were higher than the prior year, lifting from £25.38m in 2016 to £27.39m.
In his strategic report to the accounts, director David Evans said the business had made "steady progress in the year" and the outcome was "satisfactory".
The group's largest division involves the wholesaling and distribution of a range of petroleum products.
The unit returned sales of £303.7m in the year, a £31.4m uplift on the prior year, primarily as a result of the higher oil price environment.
The marine bunkering business – which supplies fuel for shipping vessels – also experienced a rise in sales from £25.4m to £37.9m in the year.
The shipping division almost doubled its revenues in the year from £7.2m to £13.6m.
"Shipping is responsible for the management of the group's shipping vessels together with stevedoring operations in both Hull and Montrose," Mr Evans said.
"The principal activities continue to be the management of the wind farm work boats and tanker and barge fleets, along with the operation of the shipping terminals in Hull and Montrose.
"In 2017, shipping benefitted from a significant improvement in the utilisation of its workboat fleet along with increased volumes through the terminals, resulting in and overall increase in revenue of 88%."
The improvement follows significant investment in 2016 at Montrose in new quayside and warehousing facilities.
The group followed up earlier this year with the addition of a new £1 million-plus material handling machine at the Angus site.
The Liebherr LH110 machine has a 25-metre reach from the quayside and is capable of handling bulk cargos such as grain, paper, pulp, steel and timber.
Separate filings for Rix Shipping (Scotland) Limited show turnover increased from £1.71m to £1.85m in the year, although pre-tax profits fell back from the £261,411 of 2016 to £44,727.
The Montrose-based subsidiary employed 24 staff on average last year, while the wider group carried an average 587-strong workforce in 2017.