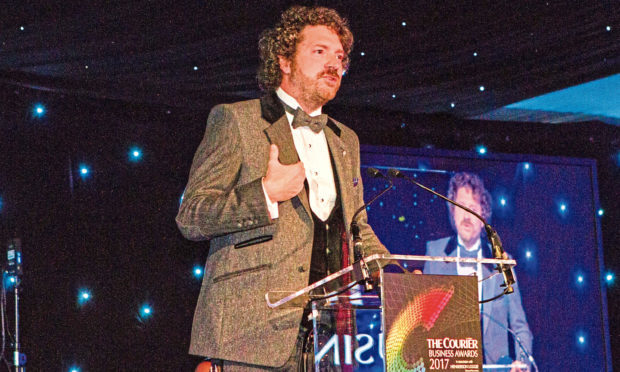 The quality of entries for the 2018 Courier Business Awards has been praised ahead of the start of the judging process next week.
David Smith, managing partner with long-term event partner Henderson Loggie, said he and his fellow judges face a tough job when they meet to agree a shortlist for the sixth edition of the annual awards.
"The engagement with the awards from the local business community continues to grow each year and it's great to see such a high number of entries again," Mr Smith said.
"As in previous years, the standard of submissions are extremely high and the judging process will be tough. The 2018 awards are off to a fantastic start."
More than 120 entries have been received across the 19 categories for the awards, which will again take place at Apex City Quay Hotel on October 27.
Leading the six-strong judging panel for 2018 is Lord Andrew Dunlop, who was tasked with promoting Scottish trade and investment as Minister for Scotland in a previous political role.
The panel also includes Mr Smith, Scottish Chambers of Commerce chief executive Liz Cameron and entrepreneur Chris van der Kuyl, who was the recipient of the Outstanding Contribution prize at the 2017 awards.
Gayle Mann, the chief operating officer at Entrepreneurial Spark and Richard Neville, editor-in-chief of morning newspapers at DC Thomson, complete the judging panel.
The shortlist for the awards will be revealed in The Courier next week.
Each of the shortlisted firms will then receive a visit to further scrutinise their credentials to be named among the best businesses in the area.
The 2018 awards include a new Games category.
The Family Business of the Year award will again have four regional prizes for Perthshire, Angus, Dundee and Fife, plus an overall winner.
Courier Country's overall business of the year will be revealed before an audience of more than 700 guests at the glittering awards ceremony.
Tickets are now on sale for the black-tie event at thecourierbusiness awards.com