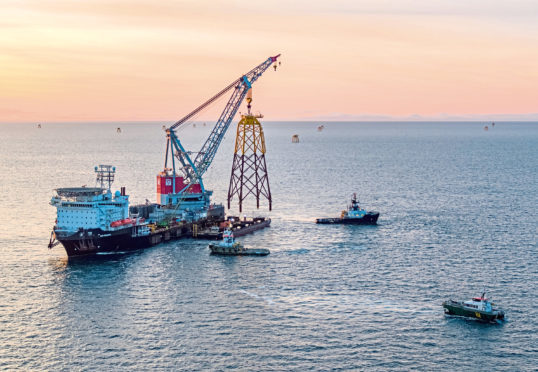 Perth-based energy giant SSE has called on the Treasury to maintain a strong carbon price to prevent a rise in coal-fired power generation.
The UK's three largest power generators — SSE, Drax and Orsted — have written a joint letter to the Chancellor Philip Hammond to urge him to resist any reduction in the carbon price support rate ahead in his budget on October 29.
The carbon price support mechanism has provided an economic incentive for the move to lower carbon power.
SSE chief executive Alistair Phillips-Davies said it had been fundamental to delivering a 75% reduction in coal use since 2013 by providing an economic incentive for lower carbon and renewable generation to replace coal fired generation on Britain's power system.
The letter, which has also been signed by Andy Kloss, CEO at Drax and Matthew Wright, Orsted's UK managing director, states: "In setting a strong carbon price, the UK has become a leader in global efforts to meet the Paris Agreement ambition."
The energy chiefs said the total carbon price (TCP) rate set at last year's budget required to be revised in the light of changes in commodity prices.
It said: "At the budget last year, the Government stated that the TCP was set at the right level and committed to targeting a similar TCP until unabated coal comes off Britain's power system.
"At the time, the TCP was around £25/tonne. While that level was sufficient at the time to ensure lower carbon generation ran ahead of coal, a shift in commodity markets has reversed this incentive.
"Today, at certain points in the day, it is more economic to run coal ahead of gas, which has resulted in a 15% increase in CO2 emissions from the power sector.
"Any increase in emissions from the power sector puts pressure on harder to decarbonise sectors such as heat, transport and industry to reduce emissions faster as the headroom in our carbon budgets diminishes."
The letter also highlighted a question mark over whether the UK will continue to participate in the European Union Emissions Trading System after March next year.
"SSE, Drax and Orsted have invested significantly in the technology and capacity needed to achieve the Government's low carbon goals and stand ready to do more," it adds.
"However, to achieve it all three say it is imperative that the Government resist any cut to the TCP."
HM Treasury declined to comment.