Hundreds of workers who were made redundant when Dundee firms McGill and Land & Building Services went into administration attended a job matching event yesterday.
Around 30 local employers as well as 13 support organisations attended the Partnership Action for Continuing Employment (PACE) event at Apex City Quay in Dundee.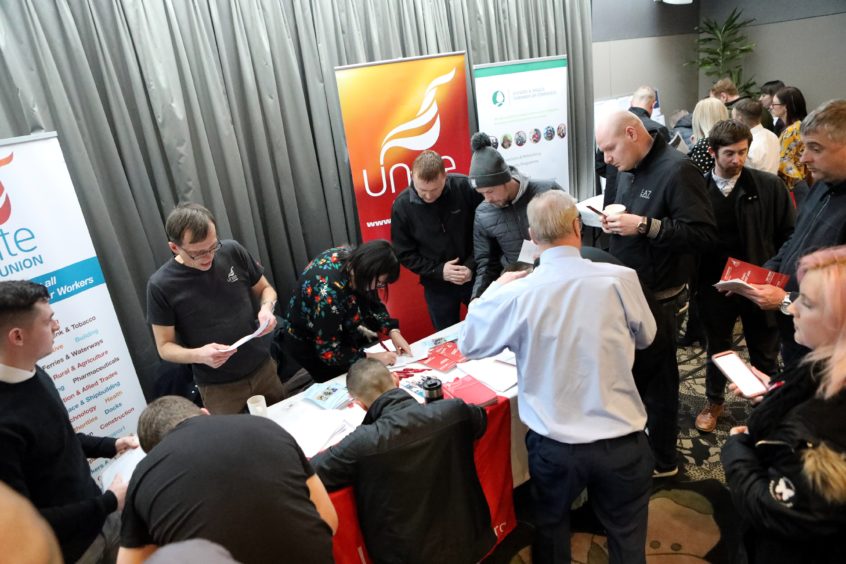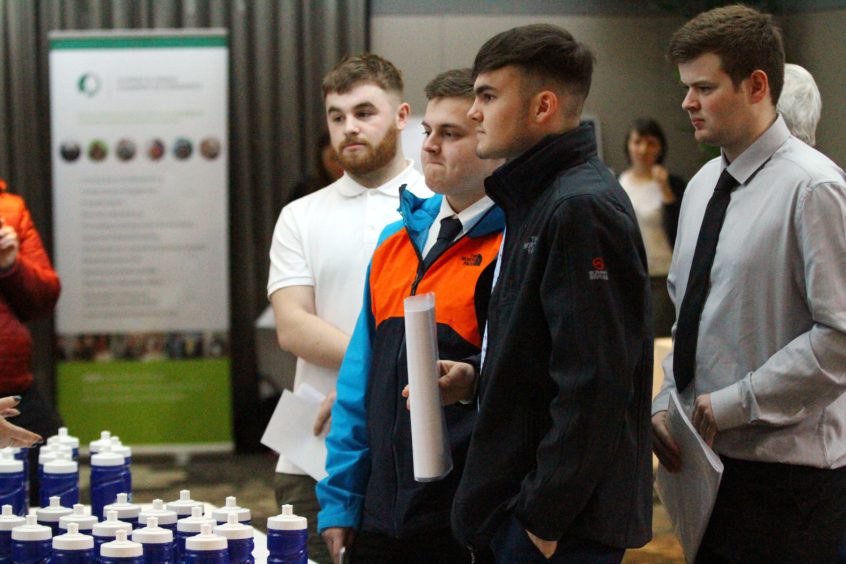 More than 50 jobs were being advertised at the various stalls at the event.
Evonne Boyd, area manager of Skills Development Scotland which coordinated the PACE response on behalf of the Scottish Government, said she was "overwhelmed" for the support from the Tayside business community.
She said: "Today we are looking to match jobs with skills.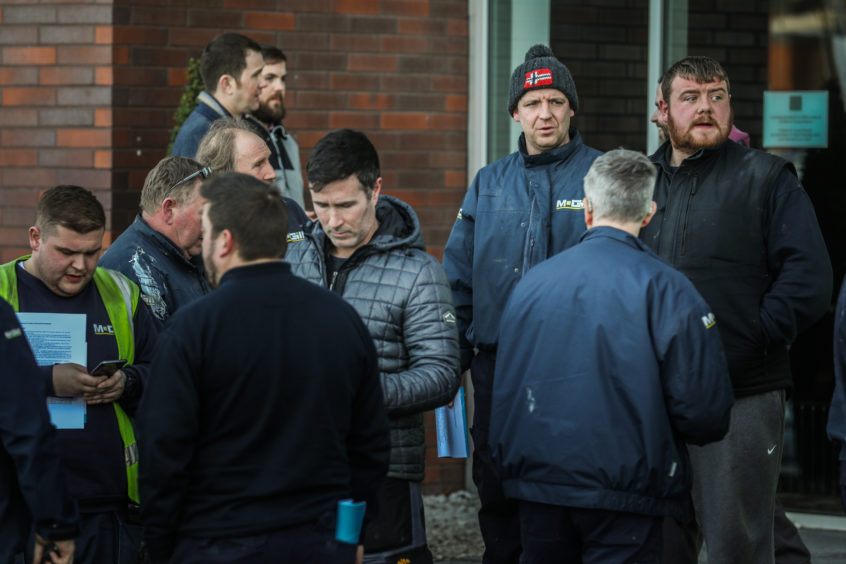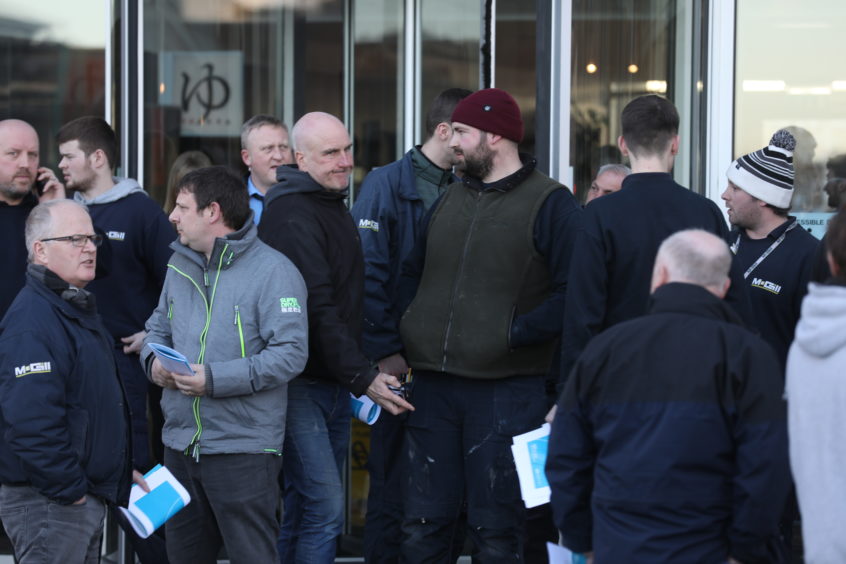 "We have between 25 and 30 employers, some of whom have turned up unannounced which is great.
"We've also got 13 organisations that are here to purely support and give advice and guidance – money advice, benefit advice, careers advice, the whole range of support.
"We have been overwhelmed by the support from the Tayside business community. We've not had to approach too many employers; they have come to us.
"It's testament to how people in Dundee want to support the workforce. We've got employers with multiple vacancies and a lot of people keen to get back into work."
Hundreds of jobs to be lost as Dundee-based firm McGill enters administration
Ms Boyd said that all vacancies would be emailed to the 374 McGill workers that were made redundant through the administrators KPMG. Land & Building Services' 27 employees had also been invited to yesterday's event.
She added: "There are feelings of distress and devastation when redundancies hit but today the employees are upbeat, keen to speak to exhibitors and asking advice, some of them with a smile in their faces as well. There's a real buzz.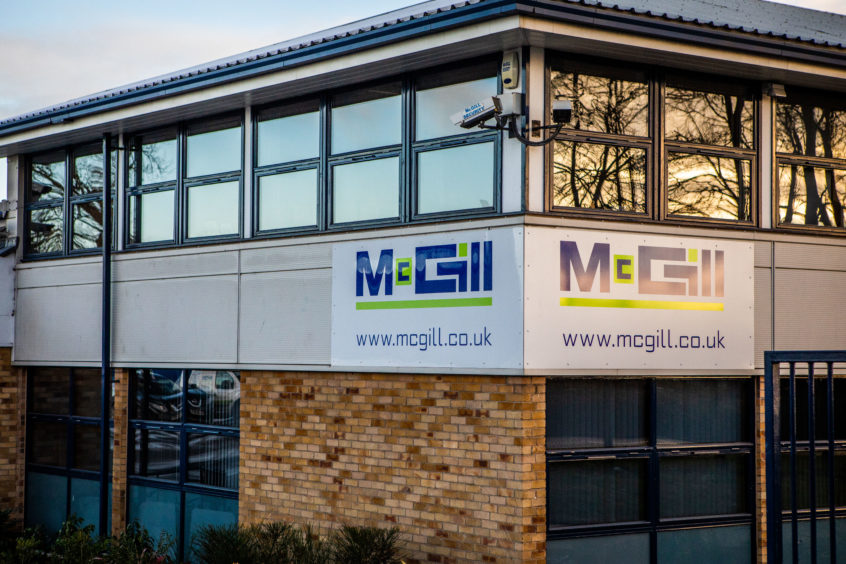 "Self-employment is an option for workers as well and we've got Business Gateway here and also D&A College for people who want to consider further education."
Dundee City Council's development convener Lynne Short called on the firms' workforce to not give up as they look for fresh employment opportunities.
She said: "McGill is a highly skilled workforce that have trades, experience and transferrable skills. They can't give up – Dundee is a city that's building things again.
"I am grateful to all the companies who have come to the event. Every single job that is lost is personal to every single person in the city. That's why we are all here, showing support."
McGill: Lifeline loan to keep Dundee building firm afloat was denied week before collapse
WATCH: 'Why couldn't McGill get just £2 million to save 450 jobs?' – Tense exchanges in Holyrood as Jenny Marra and Jamie Hepburn clash on firm's demise
Among the businesses advertising vacancies were Longforgan-based TSG.
HR manager Maria Bell said: "We have some jobs available and we are collecting CVs as we have a lot of construction work coming up in Scotland.
"My son works for McGill and as a local employer we want to see local people get back into work."
Another Dundee-based building company has gone into administration
Audrey Willis, HR manager for Ravensby Glass, added: "We have a few jobs going and we were keen to support the event – Dundee needs all the support it can get at the moment."
Dundee and Angus Chamber of Commerce was running a jobs board with more than 40 vacancies at the event.
Dundee City Council's Community Job Shops team was also at the event offering access to computers and help with CVs.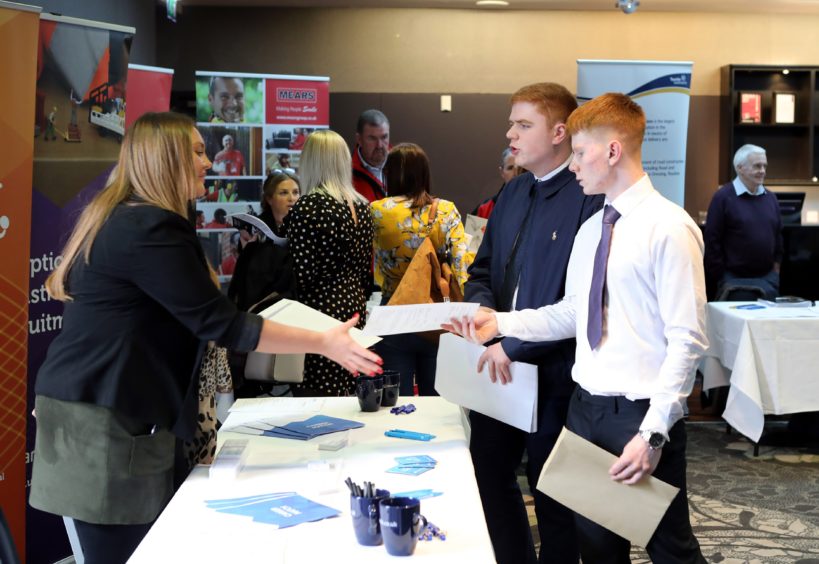 Eilis Elder, business development manager at Perth-based construction firm Algo, said: "McGill going down is an absolute tragedy and my heart goes out to the workers.
"We have several positions we are looking to fill and our stand has been really busy."
Former McGill employee John De'Gernier said he had been busy handing out his CV to potential employers.
He said: "It came as a shock though there had been issues getting materials from merchants for a while.
"The writing was on the wall but I'm surprised that nobody stepped up to rescue a company which had £28 million worth of work on the books."
Electrician Ralph Henderson of Dundee was a McGill employee of 22 years, having started at the firm as an apprentice aged 16.
The father-of-two said: "It was pretty devastating to turn up to work Friday morning and then by lunchtime you're on your way. It's a big change for your family, a lot of circumstances change in the blink of an eye.
"The guys are just trying to club together and just trying to keep strong, It's not easy. We're not sitting about. We're trying to get back on our feet again.
"I feel a bit more positive after today, coming to this event. That's certainly opened my eyes up to certain things."