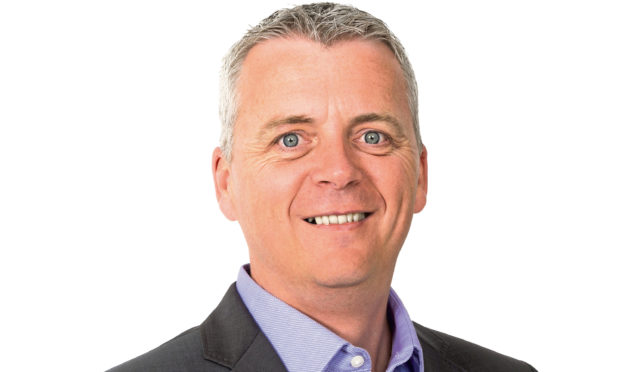 A Fife firm which provides content for in-house television systems worldwide grew its sales by more than £3 million last year.
Exterity provides software and hardware to hotels, government buildings, commercial companies and cruise operators.
Based at Dalgety Bay, the firm's revenue increased from £10.7m to £14m for the year ending December 31.
Pre-tax profits more than quadrupled from £401,000 to £1.7m.
Chief executive Colin Farquhar said the firm launched new software last year and had seen an upturn in activity in the cruise sector.
He said: "We have built a strong offering to the cruise sector providing passenger entertainment systems. That's been exciting and a big chunk of our 2018 growth.
"During the year we developed a new set of products which focuses on the user experience.
"We've always had two parts to our business – the hardware and the software – and this year we've put more emphasis on the presentation side.
"The new software is helping to deliver lots of streaming video content in a managed and controlled way depending on the needs of our customers."
Exterity specialises in IPTV – a way of distributing television around an organisation via its network.
The firm employs 75 people at its Fife headquarters and another 45 staff from its regional offices in Atlanta, Dubai, Hong Kong, Johannesburg, London and Paris.
"We are an absolutely global business and we've had good success everywhere but the Middle East in particular has been strong in the past year," Mr Farquhar added.
"We have been involved in hotel developments and are also working closely with Government departments, providing television services within their buildings as part of their operations."
The chief executive said he planned to add another 10 staff this year.
"We are in a marketplace that's growing and there are literally thousands of opportunities," he added.
Exterity was formed in 2001 on the basis that streaming video would become the standard for delivering TV content.
rmclaren@thecourier.co.uk