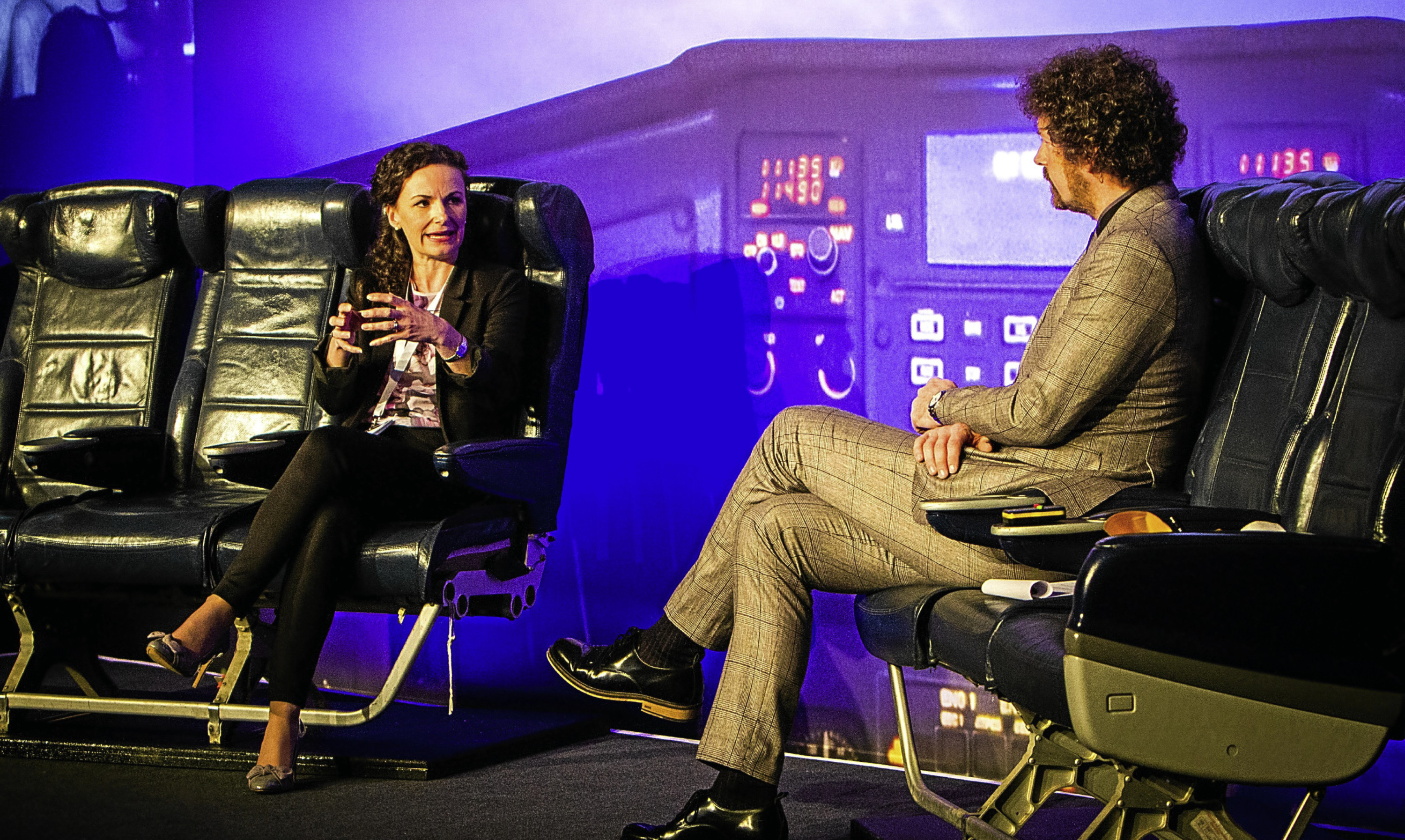 They say you make your own luck.
And if the stories that emerged from Entrepreneurial Scotland's annual conference last week are anything to go by, that certainly rings true for business.
Take Blackcircles.com's Mike Welch.
A Liverpool lad who started out on his entrepreneurial journey with nothing more than £500 from the Prince's Trust, a mobile phone and the Gift of the Gab.
But he obviously did something right as Sir Tom Farmer – the man who decades earlier had transformed the UK tyre market – recognised the waves he was making in the trade with MW Motorforce and snapped him up as his business and e-commerce manager.
After two years in Edinburgh, Mike had itchy feet and the Peebles-headquartered online tyre retailer Blackcircles was born.
Again, he stacked the cards in his favour by making quality connections.
He made repeated efforts to contact Sir Terry Leahy, using the then Tesco chief executive's hometown link to Liverpool as leverage.
His persistence eventually paid off and once Sir Terry took Mike's call, the road to a joint venture with the UK's largest retailer was mapped out.
In 2015, Blackcircles was snapped up by tyre giant Michelin in a £50 million deal, with Mike reportedly picking up a third of that himself.
While Mike made his exit (and is now busier than he has ever been), the ladies from teething toy firm Cheeky Chompers were just as inspiring as they recounted their business journey.
Thrown together simply by the fact they had children at the same time, Amy Livingstone and Julie Wilson came up with a simple solution to the problem of babies dropping their teethers on to dirty floors.
The idea for the Neckerchew was born but there was still the small matter of getting the design right, choosing fabrics, safety testing the chews and finding a manufacturer.
Through sheer hard work and determination, the pair overcame each obstacle in turn and have now built – I am sure to their own amazement – a business with a seven-figure turnover.
However, perhaps the most jaw-dropping story of the day came from Angus-raised Lesley Eccles, who along with her St Andrews University graduate husband Nigel has built up one of the most valuable brands in the world.
The vast majority of people in the UK will never have heard of FanDuel, but across the Pond the brand has an 85% recognition rate amongst the public.
The Edinburgh-headquartered daily fantasy sports firm is nothing short of a phenomenon.
Incredibly, it is the US sports market's single biggest advertiser with an eight-figure budget.
It has more than a million active users and in the last 12 months has paid out more than a billion dollars in prize money to participants.
The disruption it has caused in the traditional betting markets in the US has led to lawsuits and law changes but the brand continues to grow.
In her unassuming manner, Lesley told delegates how she and Nigel had fretted over whether FanDuel was the right move for them.
They had a young family to look after and a big mortgage to maintain.
The timing wasn't great.
But they took the leap of faith and, while there have been anxious moments along the way, they have never looked back with regret.
The firm now has a billion dollar valuation and is viewed with envy by its rivals.
They are all great and inspiring stories that need to be told.
But one thing did strike me.
Perhaps Gleneagles Hotel was the wrong place for them to be told.
Instead, I'd like to see these stories told in classrooms up and down the land to inspire the next generation of homegrown entrepreneurs.