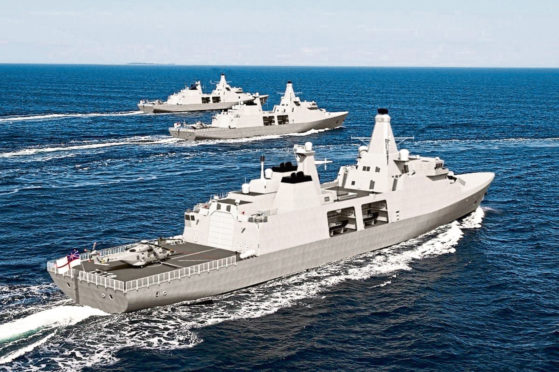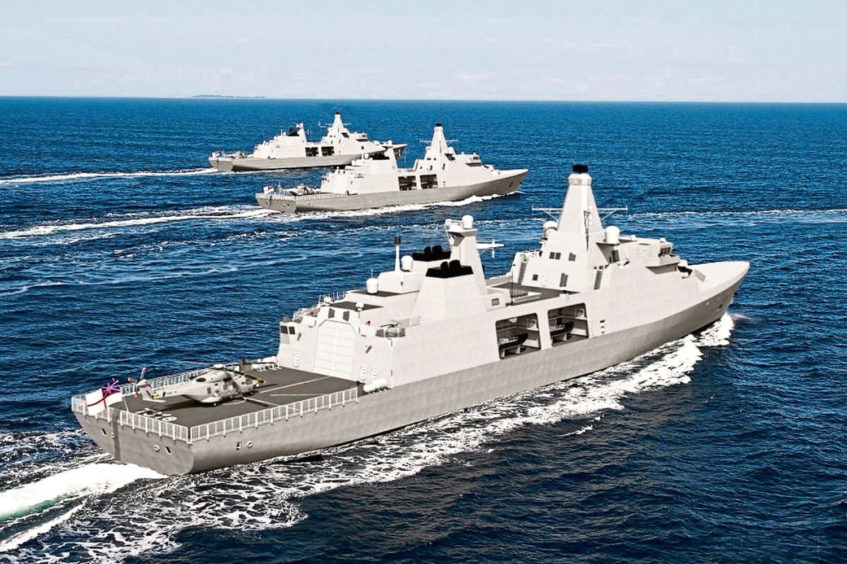 A £1.25 billion contract win that will see the next generation of warships assembled in Fife has put engineering firm Babcock's pipeline of work at record levels.
The contract to assemble five frigates is likely to see a multi-million pound investment into Rosyth and secure jobs at the dockyard site for almost a decade.
The award from the Ministry of Defence was the highlight of Babcock's six month period to September 30.
The interim results, published yesterday, showed the defence firm's revenues fell to £2.46 billion, from £2.58bn in the same period last year while pre-tax profits dropped by more than 17% from £245.5 million to £202.5m.
Babcock said its outlook for the full year, ending March 2020, was unchanged, with predicted revenues of £4.9bn and underlying profits between £540m and £560m.
Chief executive Archie Bethel said a strong performance from the firm's marine business has offset some weakness in the aviation sector.
He said: "Our strategy is delivering – we have increased our order book to over £18bn as a result of significant contract wins in our core markets, including building the Type 31 warship for the UK's Royal Navy and providing training to London's Metropolitan Police Service.
"Our pipeline of opportunities has increased to £16bn as a result of increased bidding activity across our markets.
"Our combined order book and pipeline of over £34bn is at its highest level ever."
Babcock's Rosyth workforce previously delivered a major contract to assemble two Queen Elizabeth aircraft carriers for the MoD.
Babcock added yesterday: "The Queen Elizabeth Class programme is nearing completion with HMS Prince of Wales leaving Rosyth for sea trials in the period.
"In addition to this, HMS Queen Elizabeth completed her first docking period in May with all contracted work completed at our Rosyth facility.
"In the period, we were awarded the contract for the Type 31 general-purpose frigate programme, which will provide the UK with a fleet of five new warships.
"The ships will be assembled at Babcock's Rosyth facility, and involve supply chains throughout the UK.
"Work started immediately following contract award with manufacturing commencing in 2021 and the programme concluding in 2028."
rmclaren@thecourier.co.uk