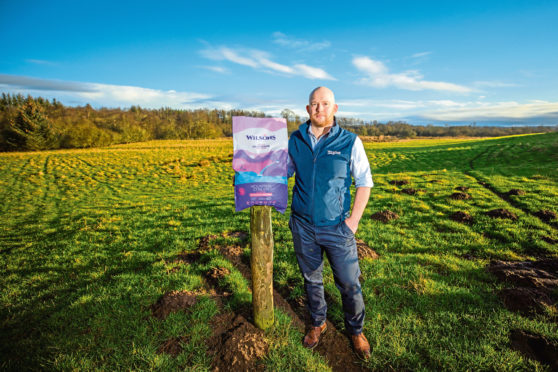 A Tayside pet food company is on the verge of signing deals with major retailers that would put its growth plans back on track.
Historic Scottish brand Wilsons Pet Food was purchased from administration by Craig Wallace in 2017.
Since then he overhauled its product range and constructed the first purpose-built facility in the UK capable of producing cold-pressed dog food.
Although more complex to manufacture, the firm claims cold pressed food is healthier for dogs.
The company, which previously operated from Dundee, now has production facilities in Perth and Blairgowrie.
Mr Wallace said Covid-19 had impacted the growth of the company, which has doubled its sales every year since the takeover.
He said: "We have restructured our sales channels to get back to the growth we were seeing early on in the year. We are in the final throws of finalising a deal with some large pet retailers which will double our monthly turnover.
"We have also been growing our online sales model which has been particularly important during the crisis.
"It has been tough during the lockdown restrictions, but retailers have been looking at what we offer and I think some of the big name shops have been reflecting on the products they sell too.
"It feels as though this has provided smaller brands with an opportunity to get a footing into a bigger market share."
Mr Wallace said the company, is planning to expand its Blairgowrie facility with proposals for bigger warehousing and a dispatch area.
The business is also looking to grow its export sales.
"The majority of wet dog food, such as pouches, are imported from Europe, but pet owners are now more discerning," Mr Wallace said.
The entrepreneur praised the support the company has received from Scottish Edge and Business Gateway and said a grant from Scottish Enterprise meant redundancies could be avoided.
"The plan now is to have our sales team back at the end of July so we can move forward with our plans," he added.
jimillar@thecourier.co.uk